Passion Play proves a success on its 20th year
Marywood students both produced and performed in the 20th annual Passion Play on Palm Sunday.
The Passion Play took place on Sunday, March 20 from 2 p.m. to 3 p.m. in the Marian Chapel of the Shwartz Center for Spiritual Life. Community members gathered for the musical adaptation of the events that occurred during Holy Week.
Cast members enacted the Passion Play both on the altar and in the aisles of the Marian Chapel. Cast members sang both in a chorus and some members had solo songs.
The Passion Play featured a combination of musical scores and dialogue, and it concluded with both the cast and audience members singing "Day by Day" from " Godspell."
Directors, students Dessy Bubaris and Jenny Weisberger, brought The Passion of Christ to life and made some musical changes.
"We've had the Passion Play for over 20 years and had auditions in December," said Bubaris, director and a senior nutrition and dietetics major. "It's my second year involved in the Passion Play, and I'm happy [to direct]."
Directing the play proved to be no easy feat: music that had been used in the previous year's Passion Play went missing, according to Bubaris.
"Each rehearsal was uphill, but we did it and got it together," said Bubaris. "We have the books from "Jesus Christ Superstar ," but we've changed it so [the Passion Play] wasn't what it was in the past… a lot of the songs have been changed."
Music included scores from " Godspell" and " Jesus Christ Superstar." Mike Sowa, the coordinator of liturgical music, served as the accompanist for the program and played each song on piano.
"Getting to accompany such talented people who care about [The Passion Play] is my favorite part," said Sowa. "The performers have outstanding voices and they enjoy every minute of it."
Immediately before the Passion Play, Bubaris addressed the audience and the cast members saying she was, "so thankful to be able to share my passion for the Passion Play."
Dr. Robin Ertl, assistant professor of science, attends the Passion Play each year with his mother as a part of their "tradition leading up to Easter."
"We get consumed with worldly affairs, and this is an event that helps center us on what we should be thinking about," said Ertl. "We aren't the most important thing around. If we all made life easier for others, the world would be a good place to live."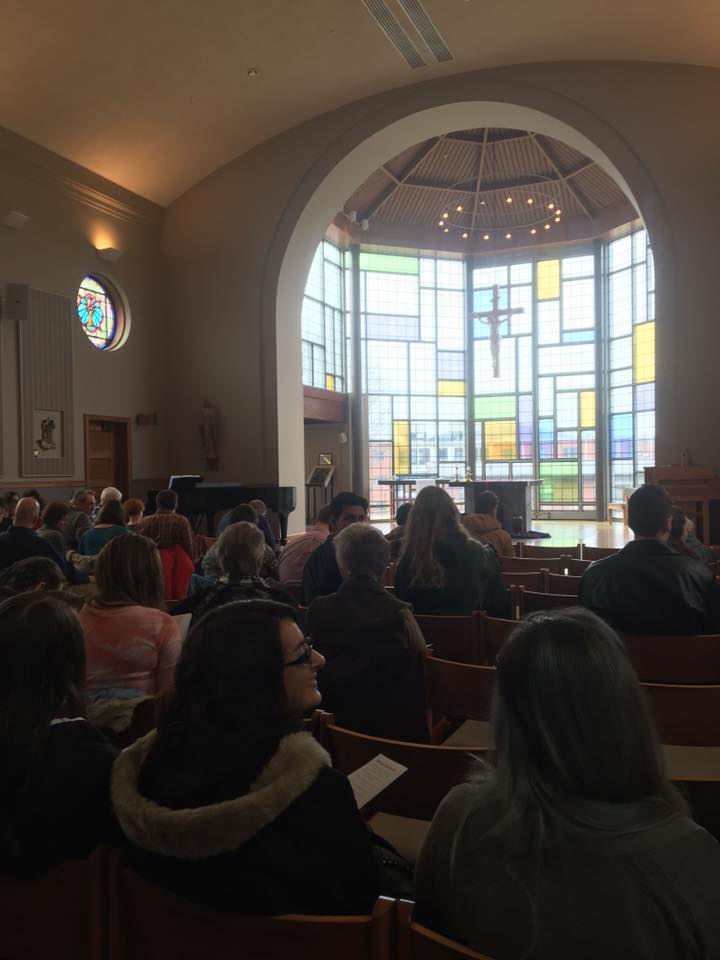 Contact the writer:
[email protected]
ADuncklee_TWW