Saudi Club sponsors Arabic language classes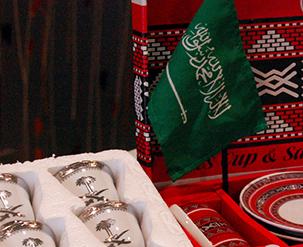 The Saudi Student Club is now offering Arabic language classes to the Marywood community.
"We thought this was a good opportunity to share our culture and language," said Sultan Almansour, president of the Saudi Student Club and graduate student in communication arts.
The classes are offered under the supervision of the International Club.
There are currently two classes. One class has five students under the age of 10 and the other has six students above the age of 18.
"All the students seem eager and happy to be learning. In fact, they are smiling all the time," said Almansour.
"Language learning is important for better understanding of cultures," said Dr. Ahmed Gomma, assistant business professor and adviser for the Saudi Student Club. "If you want to understand the societies around you, then it's crucial that you understand the language."
The classes take place every Saturday from 8 a.m. to 12 p.m. in the McGowan Center.
The cost is $100 for the semester and includes a total of 14 classes.
The Saudi Club has seen a great response from Marywood and the community for conducting the classes.
"The reaction has been fantastic. We have a number of Marywood students and employees that joined us and some individuals from the community at large," said Gomma.
"The Arabic language is one of the most popular languages, and learning it will give people more understanding about the people who speak this language," said Almansour.
Contact the writer at [email protected]