Students and faculty win American Advertising Awards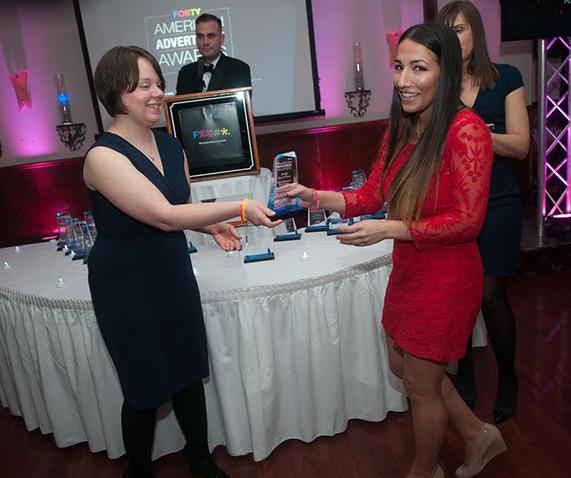 Marywood students and faculty received several honors from the Northeast Pennsylvania American Advertising Awards competition. The American Advertising Federation (AAF) sponsors the American Advertising Awards.
According to aaf.org, the American Advertising Federation (AAF) is the nation's oldest national advertising trade association, and the only association representing all facets of the advertising industry.
"This was my first year entering the competition, and I'm so glad I did it," said Nailea Meneses, senior graphic design major.
Meneses also won Best of Show at the American Advertising Awards. Gold winners included senior graphic design majors Meneses and Ashley Kujat. Silver award winners included senior graphic design students Thomas Cunningham, Ashley Kujat, Nailea Meneses, Patrick Mineo, and Master of Fine Arts student Jessica Meoni.
"I was and always have been intimidated by competitions or even just showing my work, but my adviser Christine Medley encouraged me to enter and I'm very thankful for that," said Meneses.
The competition featured two categories, one for students and one for professional entries.
Christine Medley, assistant professor of graphic design won a silver medal for her work, which was based on her family's Nebraska amusement park in the 1900s.
"I felt just winning the silver was a major accomplishment, so I was very proud and honored that I won, but I was even more excited for the students," said Medley.
The awards dinner was held at Colarusso's Cafe in Avoca in February.