Marywood's bookstore offers competitive price matching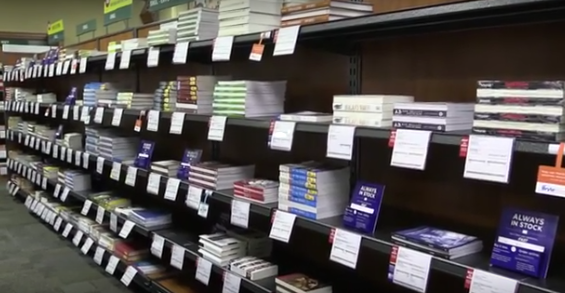 Marywood Bookstore is now offering price matching services as part of a company-wide initiative on all campuses served by Follett to help drive down the cost of textbooks for students.
"The primary goal is to provide our customers with all their course materials and help drive student success," said Joan Diehl, Marywood's bookstore Manager.
Any student that finds an identical, in-stock textbook for rent or purchase priced lower elsewhere can have the price matched at the register. The price adjustment differences will be provided to the customer on a store gift card, according to Diehl.
Marywood will price match with local competitors as well as with Amazon, Barnes & Noble and Chegg.
"I think it's a good idea," said Valerie Burns, a sophomore music therapy major. Burns also stated that getting the difference back in a Marywood bookstore gift card was "pretty nice because you could use if [the gift card] for supplies."
The book must be in stock at Marywood and the competitor at the advertised price. If the book is a rental, the rental period must be the same. Price matching can only take place at the time of purchase, and students must provide a hard copy of the competitor's endorsement.
"I didn't know about the price matching services," said Lauren Notchick, a junior pre-PA major. Notchick said she thinks students would use the service in the future "if they knew more about it."
"We're still assessing the impact [of price matching]. However, I can tell you that students have been taking advantage of the savings, " said Diehl. "We have received nothing but positive reactions from our customers."
Rachel Looker contributed to this story.
Contact the writer: [email protected]
Twitter: @SataraLynnTWW