New core curriculum to be rolled out for Fall 2023
The core curriculum at Marywood is evolving. Marywood has spent the last two years developing a new and more integrative core curriculum for students to start their academic journey at Marywood.
It is projected to be installed for the Fall 2023 semester. While several old core classes will be incorporated, the most notable changes are the introduction of concepts such as archway and pathway courses. These courses will allow for a more intentional academic passage for each individual student.
Archway courses are the foundational courses each student is required to take, most of which will transfer over from the old core curriculum. Pathway courses are a set of courses students can choose from that follow particular themes such as beauty, environment and culture, body, mind and spirit, human nature, technology and design, and social responsibility, dialogue and justice.
Dr. Christina Clark, the university provost, is excited for the new core curriculum to be utilized.
"I am very excited for the core for two reasons: it's integrative and focused on metacognition," stated Clark.
The integrative nature of the core curriculum will allow students to utilize the information learned in general education classes and apply that to their major more fully.
"As a student, I would be interested in the fact that it is integrated. So that all of my different interests would be more intentionally combined," said Amanda Avery, the undergraduate core curriculum director.
The focus on metacognition will allow students to decipher which method of learning is best fit for them. Metacognition, as defined by the Merriam-Webster Dictionary, is the "awareness or analysis of one's own learning or thinking processes."
Through the new core, "students will learn about how they think," stated Avery.
Along with archway and pathway courses, another big component of the incoming curriculum change is the development of students' ePortfolios and a capstone project.
Beginning freshman year, students will begin compiling their own ePortfolios, a web-based culmination of one's work. Different variations of ePortfolios might be a website, Google drive collection, etc. Through that process, students will then participate in a capstone project by the time they are in the spring semester of their junior year. This project then continues into their senior year.
"The capstone [project] allows students to think about how what is learned in the core interacts with what they learn within their major," says Clark.
The changes made to the core curriculum have been in the works for nearly three years. Clark and Avery cannot wait for the installment of the new and transferred programs.
"Being able to tailor that path will make the process more meaningful to students," said Avery.
Contact the writer: Emma Bernatowicz
[email protected]
About the Contributors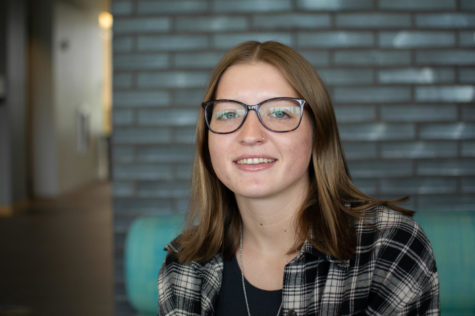 Emma Bernatowicz, Staff Photographer
Emma Bernatowicz is a junior multimedia communications: journalism major. She is from just outside of Philly and has three older siblings. She loves to...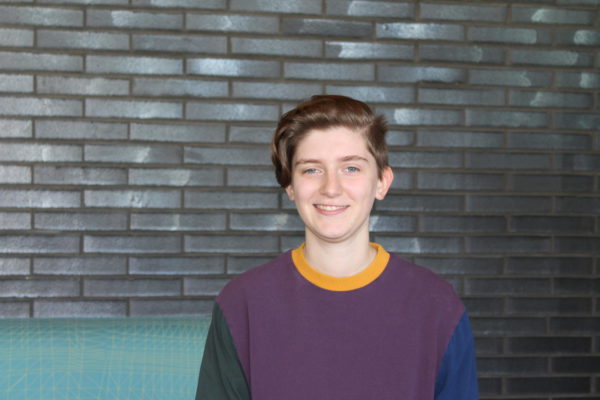 Sabrina Resuta, Graphics Editor
Sabrina Resuta is a junior graphic design major and the lead designer for the Wood Word. Sabrina is also a part of Zeta Omicron, Marywood's art honor...