Just for Men: New group offers place for discussion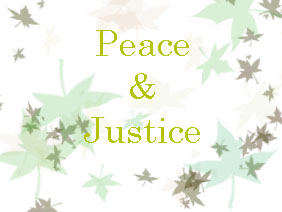 Deanna Grella
Staff Writer
No girls allowed.  That's the standard rule for the new Marywood Men's Group, led by Father Brian Van Fossen, chaplain of the university.  The group provides a safe environment to discuss a variety of topics of interest to the members.
The men's group is a no girls allowed kind of place where the members aim to form a bond with each other in order to create an atmosphere for something deeper than a conversation that might take place on the way to class.
Last semester the group started reading through the book, "Pure Manhood" by Jason Evert in order to shape their discussions. They have also discussed the life of St. Joseph and Christ in the Church. The conversation doesn't just stop there. The group has made it a mission to discuss and be open to discussing topics that are relevant to the lives and faith of men in college.
Father Brian said, "Everyone knows the stereotype that a real man has physical strength, but at the men's group, our mission is to show that a real man is one who has the strength, faith, and courage to know Jesus."
The Men's Group meets once a week for prayer and discussion of a topic of their choice and focus on different areas of commitment to themselves and their fellow group members. Each member works to commit themselves to a practical goal in order to better their personal lives every week. The group challenges its members to complete these goals and also holds them accountable to meet the goals.
Shaun Mrdjenovic, a group member and junior, said that the Men's Group offers opportunities to make new friends. "If there are any guys out there who feel like they really want an outlet to share their faith or talk about their faith with other like-minded guys, this is a pretty awesome way to do it," he said.
Brett Kita, group member and senior, said that the supportive environment of the groups creates a community for the members and lives up to. Proverb 27:17—'As iron sharpens iron, so one man sharpens another.' "Our mission, like the Guardian of the Redeemer, is to encourage and empower men to deepen their relationship with God, families, friends, and other men as we strive to live our faith in everyday life… Following these values and following the life of Christ, we are able to encourage one another and help one another regardless of what life throws at us," said Brett Kita.
Although most aspects of the group are focused on building character and strengthening faith life, the group also intends to have fun while accomplishing these goals. The Men's Group meets—Tuesdays from 6:00 – 7:30 p.m.—in order to have enough time for discussion and prayer while keeping in mind the hectic schedules of the student.
New members are always welcome.  For more information, contact Father Brian at [email protected]