Staff Spotlight- Callie Frieler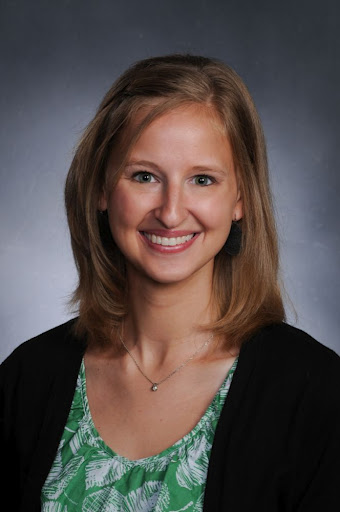 Position: The Interim Director of Student Activities and Leadership Development
Hometown: Paynesville, Minnesota
Q: What did you major in throughout college?
A: I majored in communication studies and I minored in women's and international studies.
Q: What do you like to do in your free time?
A: I have a big family including my nieces and nephews, and I like talking and Skyping with all of them back home in Minnesota. I enjoy the outdoors, especially hiking, biking, and rock climbing. I also like to spend time with my friends.
Q: How do you like it here at Marywood so far?
A: I like it a lot. It's a nice culture, but very different from where I come from. I like the interaction and close knit community that Marywood provides. Students are incredibly open, welcoming, and eager to learn.
Q: Will you be making any changes to SAC activities/events?
A: I will not be making any hard, firm changes. I want to make every student feel like they are welcome in the student activities and leadership development office. I also want to make students aware of all opportunities to become involved and maximize their out-of-classroom experience.