Marywood supports students through employment and internship fair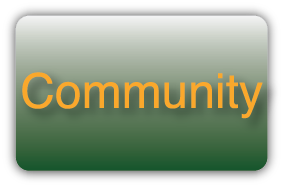 Marywood University hosted its first Employment and Internship Fair in the Latour Room of the Nazareth Student Center on Wednesday, April 17. Students and alumni gathered to meet recruiters from nearly 30 employers.
The event was also open to other colleges and universities such as Keystone, Misericordia, Kings, and the University of Scranton, who together make up the Northeast Pennsylvania Employment Consortium (NPEC).
In the past, Marywood students have attended local employment and internship fairs with the help of the NPEC. This time, however, Marywood hosted the event on its own.
According to Alison McHale, the recruitment coordinator for career services, previous fairs were often not easy for students to attend.
"The one we had in Wilkes-Barre was a little more difficult for our students to go to. We would hire a bus and bring them down there.  We're hoping that being on campus will make [the fair] more accessible to our students and they'll take advantage of it," said McHale.
According to Michael P. Butcher, a sales manager at Western & Southern Life, college fairs are a great benefit to employers because, unlike fairs open to the public, they are geared toward bringing in college students who usually have a better standard of qualifications than the average pool of candidates.
"Usually when you're within the universities, it's good because you have people that are in the market for jobs coming out of college or internships, and we're able to go through some people that already have some really good background that they've learned in school," said Butcher.
David A. Study, a recruiter for Community Services Group (CSG), said job and internship fairs are a prosperous means for obtaining new employees.
"We tend to hire more of the people that we meet at job fairs versus other means of recruiting. Our best source of applicants comes from employee referrals. Our second best is college and job fair recruiting," said Study.
Marywood University's Office of Career Services provides plenty of tools to help students find jobs and internships, as well as strategies to help students prepare for interviews. College Central Network is a website students can access with over 4,000 employers listed.
"Students can look for jobs, upload a résumé, and we'll review it on that site and get back to them with comments… College Central Network will also store your résumé so you don't lose it," McHale said.
Students looking for more information about career services, the College Central Network, or the Employment and Internship Fair can call career services at 570-348-6247 or visit them at either http://www.marywood.edu/career/ or the Liberal Arts Center, Room 224.