Healthy Food Drive a success despite declining donations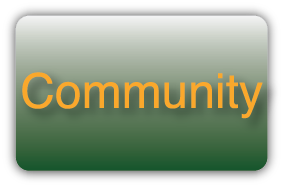 The annual Healthy Food Drive wrapped up on Sept. 10, when 19 boxes of food–the highest amount collected in the past three years–were donated to the United Way of Lackawanna County (UWLC).
 The healthy food drive ran from the end of August throughout September. Students, faculty, and staff were asked to donate non-perishable items with a focus on foods such as bags/cans of beans, canned tuna, canned vegetables with low sodium, and canned fruits with light syrup.
According to UWLC.net, for the past 90 years, the United Way has brought people together to focus on the most important needs in the community and to make a positive impact on lives in Lackawanna and Wayne Counties.
Although this year's drive produced more donations than usual, food donations overall continue to decrease.
"Right now, 26 percent of families in northeastern Pennsylvania alone do not have enough food to eat," said Patricia Dunleavy, associate vice president for human resources.
The demand of food banks continue to rise but donations continue to steadily decrease.
Dunleavy explained that, in many cases, people who used to be the donors to food banks are now the recipients of them.
According to Sr. Anne Munley, IHM, Ph.D., president of Marywood University, although the drive was hugely successful, there's always more work to do to help those in need.
"It's not just a one-and-done," she said.  
Anyone interested in volunteering with the United Way should visit uwlc.net. Volunteer opportunities include reading books to children, helping senior citizens with their taxes, or working with one of the organization's partner agencies. 
"The food banks are struggling to survive, and so anything we can do, I think we owe that to each other as a society," Dunleavy said.