Zeta Phi Delta tackles special projects for breast cancer patients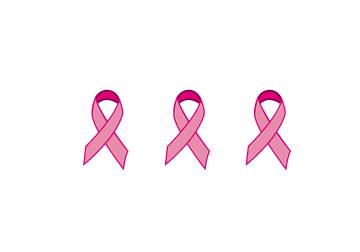 Throughout October, members of the Zeta Phi Delta sorority raised money and awareness for those fighting breast cancer.
The sorority chose to do two events to raise awareness. The first was a fundraiser involving t-shirts. The shirts are pink and say "Pink Pacers" on the front and "Keep Calm and Fight On" on the back.
The second was a project seeking donations for baskets called, "The Care Package Baskets."
Donations for the baskets include things such as blankets, jewelry, aromatherapy products, and much more.
"As service chair of Zeta Phi Delta, it's my responsibility to come up with our service programs and activities, especially those relating to our philanthropy, the Susan G. Komen Foundation," said Kristen Draeger, junior arts administration major. "I wanted to start these activities to try something new and reach out in a different way this year for our involvement with Breast Cancer Awareness Month."
The t-shirts can be purchased until mid-November for $18. All of the proceeds from the shirts will go directly to the Susan G. Komen Foundation. The shirts were designed by Zeta Phi Delta's fundraising chair, Bri Bacchetta, senior biology pre-dental major.
"We thought it would be awesome for there to be something campus-wide that everyone could be a part of to help raise money and awareness for such a great cause," said president Kristin Angst, senior first year grad speech pathology major.
"The Care Package Baskets was an idea that I developed over the summer with the desire to reach out to breast cancer patients/survivors in a more personal way," said Draeger. "As college students, many of us love getting packages from our parents during finals and other rough times throughout the semester, so I thought it might be a cool idea to put together baskets for women fighting breast cancer and show our support for them and try to brighten their days with a simple gesture."
Angst agrees saying "I hope that this program raises awareness of the daily battle these fighters face. It invites the Marywood community to be part of the battle and change it with a gesture of kindness."
The sorority's shirts can be purchased athttps://www.booster.com/zetaphideltaforthecure. Donations for baskets can be placed in the boxes outside of the Nazareth Student Center, First Stop, and McGowan.
About the Contributor
Autumn Granza, Editor- in - Chief
Autumn is the Editor-in-Chief for The Wood Word. She has a passion for photography and hopes to one day mold her love for journalism and photography...