Sr. Margaret Gannon leaves legacy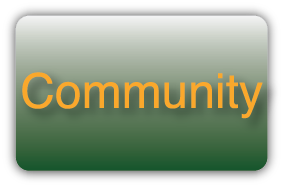 After 47 years, Sr. Margaret Gannon, I.H.M., Ph.D., will retire on May 31. Sr. Margaret, professor of history, has been an influential woman throughout her years at Marywood.
One task in particular that she holds dear to her heart is the education of women. Sr. Margaret began the women's studies minor in the early 1990s.
"I think that in schools that put such a focus on the individual, women have often been neglected as the individuals," said Sr. Margaret. "We had the courses; we just had to put them together."
The courses that were then put together to form the women studies minor included: a women in America course taught by Dr. Kathleen Munley, professor of history, and two courses about women in the developing world, taught by Sr. Margaret.
There are also courses about women in the English, philosophy, and religious studies departments. "It was just a matter of putting them together," said Sr. Margaret.
These classes would make up the 18 credits needed for a minor and look at women in many different perspectives.
Sr. Margaret remained the director of the women's studies minor until 2005 when Dr. Erin Sadlack, associate professor of English took over.
Starting this year, the women's studies minor is now run by Dr. Samantha Christiansen, assistant professor of social science. Since then, a women in Asia course has started.
"I've been at Marywood for a year," said Christiansen. "The moment I met Sr. Margaret Gannon, I can feel her commitment to women's studies… It is inspiring at a personal and academic level."
Senior history major, Yeslene Dijol, agreed, saying that Sr. Margaret has greatly influenced her.
"She's like a pistol… She is always doing something and she has so much knowledge and presents it in a way that you can understand," she said.
Sr. Margaret said she is ready to retire and added that the department is in good hands.
"We have a great department and a lot of new faculty… And they are great and it's time for them to get a shot because they have good things to offer."
Sr. Margaret also has other tasks she wishes to accomplish. "I have other boots to put on," she said.
One task is working on a project that involves developing and hosting an orientation for refugees in our area. The refugees are from Somalia, Sudan, The Congo, Iraq, and Bhutan. The orientation will help the refugees get what they need, get a job, get kids in school, and find out where the library and hospital are.
Another project that Sr. Margaret will be continuing involves working with African Sisters. Marywood has a program called the African Sisters Education Collaborative. The goal is to provide education to the Sisters in Africa. There are three programs within the African Sisters Education Collaborative. The first is The Sisters Leadership Development Initiative, which is designed to train the sisters in leadership skills such as: project management, agendas, finances, and fundraising. The second program, Higher Education for Sisters in Africa, is designed to ensure higher education for the sisters, which will result in a bachelor's degree. The third program is Bigwa School, which is a secondary school in Tanzania for religious women who have not received a high school diploma.
Through the African Sisters Education Collaborative, Marywood provides half of the degree online. Arrangements are made with Catholic universities in each of the nine countries to accept the sisters as juniors, if they do well.
This is a big step since in Africa it is almost impossible to get into college explained Sr. Margaret.
"That will mean everything for the women of Africa," she said. "The sisters tend to educate women and if we can get the women of Africa educated and empowered then it would mean a lot to the whole Continent of Africa."
The women's studies minor is very intercultural. Sr. Margaret hopes that the women's studies program keeps believing that they are in the process of educating all of the people at Marywood and not just the students who decide to minor.
"The women's movement in the United States is very much white middle class," said Sr. Margaret . "It took a long time for people to recognize that African American women and Latino women had things to bring to this too and they are the salvation of the women's movement… There is much to be done and much to be learned and that is also true of women worldwide, they have so much to share with us."
Retiring will not stop Sr. Margaret from helping women.
"Women studies courses have been my favorite courses to teach," said Sr. Margaret. "And I think that we have great models of women on this campus that embodies all the things that men would appreciate and women would emulate."
About the Contributor
Autumn Granza, Editor- in - Chief
Autumn is the Editor-in-Chief for The Wood Word. She has a passion for photography and hopes to one day mold her love for journalism and photography...