Winter weather delayed spring cleanup on campus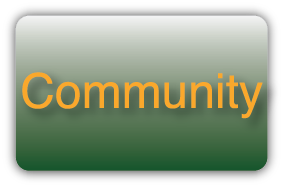 After months of snow and freezing cold winter is finally over and the Grounds Department at Marywood has been preparing for spring since last fall.
The department planted more than 4,000 tulip bulbs late last October into early November. The tulips are expected to bloom sometime in April with time to appear before graduation in May.
The construction of the new Learning Commons has also had an effect on the preparations for spring. Normally the commons is home to around 800 tulips, which will not be the case this year.
There are still displays of flowers elsewhere on campus, notably outside of the Sette LaVerghetta auditorium and out in front of the Shields Center for Visual Arts. Since the bulbs have already been planted, the grounds department will spend the next six weeks cleaning up campus.
According to Mark Burns, superintendent of grounds, this past winter has made preparations for spring more difficult than usual.
"I'm here 30 years and this has probably been the worst winter I've experienced. There's a lot of damage out there. We usually start our spring cleanup over spring break when the kids are gone, because then we can get closer to dormitories without bothering anybody, but this year it was too cold," said Burns.
Most of the damage was to concrete around campus, including sidewalks and curbs.
Students at Marywood had some mixed responses about the condition of campus.
James Schell, senior art major, said he hasn't been pleased with how campus looks for quite some time.
"This year it is going look absolutely terrible because there is a giant hole right next to the library and the art field is more like an art mud puddle–and it has been for the past 3 years. I would like them to plant grass in the field. However, I have noticed that they plant flowers," said Schell.
According to Brennan Maloney, senior psychology major, the campus isn't looking good.
"In the spring, generally it looks gorgeous and fantastic, but now it looks awful. I came here because Marywood had a beautiful campus. I'm sure when spring comes around, when the tulips come up, it will look alright," said Maloney.
Students like Christian Rainey, sophomore biology major, have been more understanding of the construction and bad weather and look forward to how campus will look in years to come.
"It looks much less appealing than it used to… but I think it will eventually look better. Spring time on campus looks super nice, especially after the really awful winters that we have, but campus usually looks really nice for spring," said Rainey.
Once the cleanup is done and the tulips have had their time, the grounds department will start planting flowers for summer. The tulips generally last until late spring and then get replaced with summer flowers sometime in June.