NEPA BlogCon educating bloggers third year in a row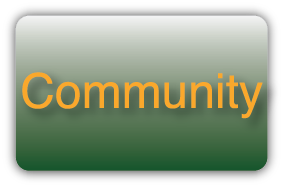 NEPA BlogCon, a conference for area bloggers, drew a crowd to Misericordia University for the third year in a row.
BlogCon, held this year on Oct. 11, is run by three women in the area: Mandy Boyle, Karla Porter, and Michelle Davis. This year's conference hosted presenters who shared their knowledge of social media to a sold-out crowd.
Among the presenters were Dr. Laurie McMillan, English chair and associate professor and Dr. Lindsey Wotanis, assistant professor of communication arts; Danielle Fleming, owner of NOTE Fragrances in downtown Scranton; Shane Burcaw, whose book "Laughing At My Nightmare" is about to go on sale; and others.
Topics for the presentations ranged from how to monetize your blog and turn a profit to how to encourage your audience on Facebook to be active in your business or blog. There was a presentation for everyone.
Marywood graduate student and BlogCon veteran, Donya Albert, talked about her favorite presenter of the day, the owner of NOTE, Danielle Fleming.
"NOTE had a couple of "Aha!" moments for me," said Albert. "She highlighted the fact that women tend to want perfection, shy from self-promotion, and avoid living the life they created, but if you're that person, own it, be that. I thought, 'She's so right. I'm so going to try practicing all this.'"
Albert also helped out this year as a volunteer for the event, helping with student outreach.
"I've known Mandy [Boyle] for years and I admire who she is as a human and everything she accomplishes professionally. I take every opportunity I get to work with her and learn from her. NEPA BlogCon was a no-brainer for me," Albert continued.
Mandy Boyle, Marywood communication arts alum and one of the organizers of the event, said that she could not have been happier with the turnout this year.
Boyle said that over the past three years, there have been slight changes in the audience that she is excited to see. This year, there were slightly more women and older participants. Levels of experience has also varied over the years, including crowds of both novice and experienced bloggers. Boyle said that the community of bloggers has expanded.
"We've seen our attendance shift a little bit," she explained.
Boyle also thanked everyone who helped out with this year's event, from attendees who live tweeted and helped set up, to Park Multimedia for recording all the presentations so they can be viewed online in the next few weeks.
"Everybody who has attended the conference in some way has helped support us," said Boyle.
Next year's BlogCon is set for Sept. 12, 2015.