PACT program raises sexual assualt awareness for freshmen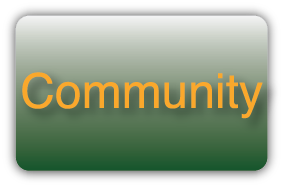 A new program is helping to educate first-year students about healthy relationships, sexual assault, and domestic violence.
The Promoting Awareness of the College Transition program (PACT) serves as an opportunity for current graduate and undergraduate students at Marywood to speak with first-year students about sexual assault awareness.
The program, which started just last year, is mandatory for all incoming freshman students. The PACT program is run by the Counseling and Student Development Center with the support of the Student Life division.
The training for resident students took place in September at the University of Scranton over two days.
Commuter students received PACT training on Oct. 7.
"The main message we wanted to get across is that this is a healthy relationship conversation," said Maria Temples, junior pre-chiropractic major and PACT trainer. "We really wanted to just sit down with the freshmen and say, 'Hey, we want you to do well, but we just need you to be aware of these things."
"The core of this program is to educate first-year students about matters surrounding consent," said Edward McNichols, a licensed social worker who runs the PACT program and is a clinical assistant in Marywood's counseling center.
This year, more than 22 graduate and undergraduate students volunteered to help train incoming students through the PACT program.
"The first six weeks of a student's college career are statistically the time for an event to occur that meets the definition of a sexual assault," said McNichols. "We want to get the information out about consent, healthy relationships, and the role drugs and alcohol play so we can help some students avoid the suffering of violence at the hands of others."
According to the National Institute of Justice, about 85-90 percent of sexual assaults reported by college students involves alcohol use by one or both parties and are perpetrated by someone the victim knows.
"It's important to make these students aware that even though we are on a small campus and the crime rate is low, it's still a possibility, and they need to be safe and take care of themselves," said Temples.
"I think that it is important for the students to know that Marywood is very proactive with this. I think it says a lot of good things about the university that this is a really important topic to them, and we are really trying to get ahead of the game compared to other institutions in the country," said McNichols.