International Week to feature cultural events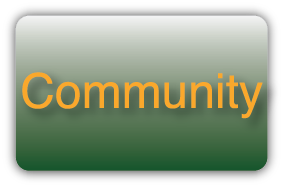 This week, students can travel all across the globe without stepping foot off campus.
From Nov. 17 to 21, Marywood University will host International Week, a week-long event that will celebrate the traditions and customs from cultures around the world.
International Week, organized by the Multicultural Club and Student Activities Crew (SAC), will host a myriad of activities meant to promote diversity throughout Marywood. The Marywood community will be introduced to various cultures' foods in the hopes of bringing the community together, despite cultural differences.
International Week kicks off on Monday, Nov. 17, with Polish Cuisine at 9 p.m. in the Fireplace Lounge. SAC will feature Polish cuisine for the evening.
"I'm really excited for Polish night," said Angelika Juzwa, freshman music therapy major. "Since I'm Polish, it's really nice to see Marywood offering a taste of my culture to the rest of the community."
On Wednesday, Nov. 19, Sushi Night will take place from 8 p.m. to 10 p.m. in the Latour Room. All members of the community are encouraged to get a taste of the delicious Japanese delicacy.
SAC will also take Marywood on a Tour of Italy on Friday, Nov. 21. Italian cuisine will be served in the Fireplace Lounge at 9 p.m.
Multicultural Club president Jaye Cannon said she is looking forward to the upcoming International Week.
"I am excited to see International Week," said Cannon. "I think it's a great opportunity for all of our students to learn about the different cultures we have on campus."
For Cannon, junior digital media major, International Week will be an entirely new experience. "This is my first fall semester here at Marywood," said Cannon. "I'm very excited for the Multicultural Club's involvement. As a club, we've gotten together and have created some of our own programs for International Week."
These programs will include a fashion exhibition on Monday in the Fireplace Lounge of the Nazareth Student Center that will feature clothing from other cultures, an interfaith dialogue on Thursday, and storytelling evening also on Thursday. On Friday, the Multicultural Club will have an international education exhibition in the Liberal Arts Center Rotunda.
Cen Jiao, psychology major hailing from Jiangshu, China, will be experiencing International Week at Marywood for the first time. Jiao is a member of the Multicultural Club and is very excited for the upcoming International Week.
"I have been in the Multicultural Club for two months," said Jiao. "The club meets once a week, and the other members and I are very excited for International Week. Our club will show traditional clothes and foods from other cultures. It will be a very exciting and interesting week."
Contact the writer:
[email protected]