Alcohol screening reminds students to be aware of drinking dangers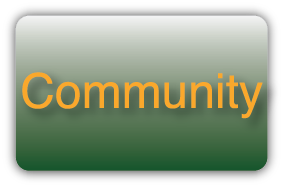 On Tuesday, Mar. 17, Marywood University offered free alcohol screenings to students, faculty, staff, and community members in the Fireplace Lounge of the Nazareth Student Center from 11 a.m. to 1:30 p.m. The event was organized and led by Marywood's Counseling/Student Development Center (C/SDC) and the Drug and Alcohol Treatment Services (DATS) of Lackawanna County.
Though Marywood is a dry campus, the university recognizes that alcohol dependency is a serious problem among college students and that it is important to educate the community about the dangers of alcohol consumption.
DATS and other clubs on campus set up tables that featured games, free pizza, candy, information about alcohol, and even mocktails to remind students that alcohol is not needed to have a delicious beverage. The clubs in attendance were Peers on Wellness (POW), the Psychology Club, the Ally Club, the Student Veteran Alliance, Psi Chi, the National Honor Society for psychology; the Caritas Club, a social work club; and Chi Sigma Iota, the International Honor Society of counseling professionals.
The C/SDC table featured questionnaires for those who wished to be screened. Those who filled out the forms spoke with someone from Marywood's C/SDC, then were evaluated and referred to a counselor if needed for further evaluation. All forms were anonymous and entirely voluntary.
"I think that alcohol awareness and the reality that students may have dependency issues is a difficult topic to promote on college campuses," said Sarah Davis, a grad student in mental health counseling and the C/SDC's graduate assistant. "Drinking is so normalized in college that people who truly need help go unnoticed because they simply don't see their drinking as a problem. Alcohol abuse usually starts when people are college-age, and it is incredibly important to remind people that there is help out there."
POW, an extension of the C/SDC, had several activities to promote awareness. One of these activities was the "Pour Your Own Drink" game where participants poured water, which represented hard liquor, into a cup. The "liquor" poured was an estimate of how much participants thought they consumed in a single drink. Once poured, POW members measured the amount of water in the cup by pouring the water in shot glasses as a way to reveal how much alcohol the participant would have consumed.
"People are often surprised by how much 'alcohol' they poured," said Ashley Blasi, a senior pre-professional biology major and president of POW. "People also often mix their alcohol with sugary or caffeinated drinks, which can be dangerous. The crash from all the sugar furthers the depressive nature of alcohol and the caffeine can create an antagonistic reaction with the alcohol since one is a depressant and the other is a stimulant."
Stephanie Piccoletti, senior psychology student, represented Psi Chi and offered information on what to do if someone is harmed while drinking.
"It is so incredibly important to call an ambulance or the police if there is a serious situation involving alcohol," said Piccoletti. "Having a good friend around is valuable during drastic situations because that friend could help and even save a life by simply being there and making that call."
Under Pennsylvania's Medical Amnesty Law, any self-identifying individual who seeks help for an intoxicated person by calling the police, ambulance or campus security and stays with the intoxicated person to ensure their safety is granted amnesty despite any alcohol consumption or possession that may have occurred. This law also applies to those who are underage.
Piccoletti stressed the importance of seeking help despite any personal fears a person may have about calling for help. "Think about it this way," said Piccoletti. "Would you rather get in trouble or lose a friend? You can deal with consequences, but you can't bring someone back."
For the past 10 years, representatives from DATS have participated in Marywood's alcohol screening day to demonstrate to people that there is help available for those who seek it.
"Our goal is to provide as much education about substance abuse as we possibly can," said Kevin McLaughlin, the chief executive officer of DATS. "Some people are hesitant to come forward because of how stigmatized dependency issues are. Here's the thing: it's not a will power issue, it's a psychological issue. People can't always recover on their own, and we are here because we want to make sure people have a place to turn to."
Douglas Vreeland is a mental health counseling grad student at Marywood as well as a drug and alcohol treatment specialist at DATS. "Helping people get better is what I know I want to do," said Vreeland. "It is of the utmost importance to let people know that there are available resources. Making that first call is hard, but we're not here to shame or penalize anyone; we are here with open arms extended to reach out and care for people."
Contact the writer: [email protected]