"Socrates Cafe" author to visit Marywood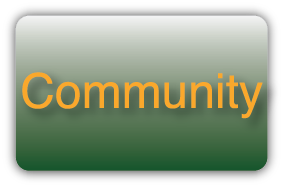 Christopher Phillips, author and founder of Socrates Cafe, will visit Marywood University this spring.
Socrates Cafe is a space where people come together and discuss a question. The question does not have to be a philosophical one and participants do not have to have a philosophy background. The cafe is purely for those interested in intelligent dialogue. Questions can be serious such as those about politics and religion or as simple as why people laugh at jokes.
Phillips contacted Jenkins as well as faculty at many other colleges throughout the area this past year. Phillips will host a lecture at Marywood in the Swartz Center for Spiritual Life, Conference Room B on Friday, April 10, at 7:00 p.m. Refreshments will be served.
"[Socrates Cafe] is for people who want to talk on a level of more than just chit chat," said Dr. Philip Jenkins, chairperson and associate professor of philosophy. "It's more than surface talk, it's more about burrowing down deep. "Phillips' work influenced Jenkins to start the first Socrates Cafe at the University of Arkansas at Little Rock. While Jenkins was at Little Rock for a year-long professorship, he needed to do service that fit his goals.
"I heard about Socrates Cafe and the more I looked into it, I discovered that people would come together in a cafe or library or any space and pick a question together and talk about it for an hour or hour and a half," said Jenkins.
When Jenkins moved to Northeastern Pennsylvania, he began a Socrates Cafe at the Albright Memorial Library in Scranton in November 2007. Jenkins also hosts a Socrates Cafe at Marywood once a month every third or fourth Thursday of the month at 6:30 p.m. in the Learning Resources Center outside the Study Grounds.
"It's controlled chaos fueled by intellectual curiosity. I go because every session offers some new surprise, some unexpected opinion," said Mark Pitely, web developer at Marywood. "I always end up reconsidering my own stance."
Members of the Socrates Cafe at the Albright Memorial Library will host a cafe gathering with Phillips on April 9 at 6:30 p.m. on the second floor of the library in the reserves section.
If you're interested in participating in a Socrates Cafe at Marywood, contact Dr. Philip Jenkins at [email protected] to be added to the mailing list.
Contact the writer: