Men to compete for Mr. Marywood crown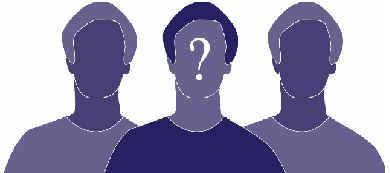 Men will have the opportunity to be crowned "Mr. Marywood 2015" by participating in the pageant sponsored by the Music Therapy Club on Tuesday, April 28, in the Fireplace Lounge of Nazareth Student Center at 9 p.m.
Event organizer Devon Underwood, a junior music therapy major, said the males will compete by showing off their best talent and nicest formal wear and by completing a relay race and other activities.
"As of now, we have twelve potential males," said Underwood. "We need to interview them, also to go over some of the rules."
According to Underwood, some of the judges will be professors such as, Tammy Amosson, instructor in the Religious Studies Department, Anita L. Gadberry, director of music therapy, department of music, theatre, and dance, and Brian Piatak, assistant professor in the science department. The audience will be able to increase the contestant's score by paying $1 to count for two votes.
Zachary Frail, a sophomore exercise science major, said he isn't participating, but he will consider attending.
"It'll probably be pretty funny, so I'll look into going to see what it's about," said Frail.
There will also be raffles to win gift cards and special gift baskets. The raffled money will benefit the Music Therapy Club.
"I remember my high school did a Mr. Pageant, and it was pretty hilarious," said Abbey Brown, a sophomore art therapy major. "I will likely go because it'll probably be pretty funny watching the guys compete."
For more information about the event, check out the Facebook event page or contact Devon Underwood at [email protected]
Contact the writer: [email protected]