Marywood's Esports Center opens to the public for ribbon cutting ceremony
Marywood community members gathered last Friday to cut the ribbon on an Esports Center described by officials as "the best" in a 200-mile radius.
Executive Director of Athletics and Recreation Patrick Murphy kicked off the ceremony by thanking those that had made the Esports Center possible and praising the facilities, which Murphy said would help distinguish Marywood from other universities.
"What an exciting day for Marywood University," said Murphy.
Board of Trustees Chair Lisa Lori then spoke about other improvements that have been made to the Nazareth Student Center this year, including the front porch renovations and the new Marywood Gear Shop. Lori also announced the upcoming return of the upper main cafe in the Fireplace Lounge. In addition, Lori praised the Esports team on its performance so far this season.
"I hear you guys are really kicking butt," said Lori.
When Lori was finished, Board of Trustees Member Reverend John Lapera prepared to pray over the Esports Center and bless it with the sprinkling of holy water, something he said was a first for him.
"We still have nothing for Esports, so I wrote this just for you," said Lapera.
In his blessing, Lapera prayed that God would guide the work of the Esports team's hands and encouraged them to work together as a team.
"Be strong in us," said Lapera. "Purify our intentions, and be for us all that we need."
Then Lapera sprinkled the crowd, the Esports Center, and the front porch with holy water. Later on during the ceremony, Lapera also went upstairs to the Marywood Gear Shop to bless it and sprinkle it with holy water as well.
Marywood President Sister Mary Persico, IHM, Ed.D reiterated Lapera's message of working together as a team. Persico then thanked the Board of Trustees, Vice President for Enrollment Management & Student Services Ann Boland-Chase and Murphy for making the Esports Center possible.
After the speakers' remarks, the community was invited to tour the Esports facilities.
The Esports Center is divided up into pods of computers so that students on each team can sit together. Production Manager and sophomore Art Therapy Major Emily Duris said each player was assigned a specific computer and allowed to customize it with their own keyboard and headset if they desired.
Each of the games is streamed live on Twitch, where Duris said they average 10-20 viewers per game with a season total of 707 viewers as of Friday October 22nd. The Esports team also added commentators for the first time during their game on Friday.
Duris said she was really excited when she heard that Marywood would be adding an Esports program.
"When I found out they were doing this, I was like 'let me in,'" she said.
Duris said the Esports season started in early September and will continue through November 13th. The team is broken up into three groups according to the games they play: the Overwatch team, the Rocket League team and the League of Legends team. Each team competes in one game a week for a total of three games.
So far, Marywood has competed against teams as far away as Massachusetts and Canada, which Duris noted is a big difference from Marywood's other athletic teams, which can only travel a limited distance.
"It really is international," she concluded.
Marywood's Esports games can be viewed live on Twitch.tv at twitch.tv/marywoodesports.
Contact the writer: [email protected]
About the Contributors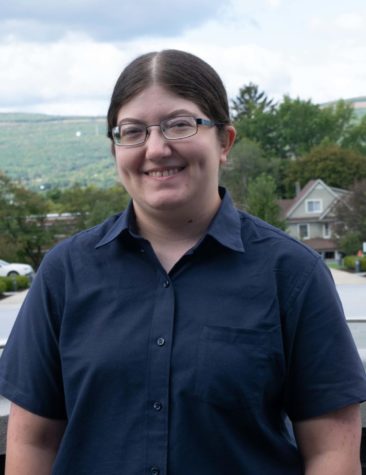 Elizabeth Deroba, Staff Writer
Elizabeth is a senior Multimedia Communication major and a staff writer/photographer for The Wood Word. She is also the director for TVM News and the treasurer...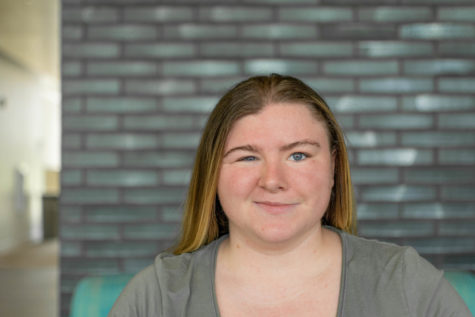 Caitlin Ryerson, Photography Editor
Caitlin Ryerson is a Senior Photography major with a minor in Art history and serves as the Photography Editor for the Wood Word. She also serves as the...