Marywood remembers the fallen
Marywood community members gathered on Wednesday for a ceremony at the Veterans Resource Center to honor the lives of those who have fallen and those that continue to serve.
Director of Military and Veteran Services Raul Santana Nuñez opened the ceremony by describing why it was important.
"This event means a lot to all of us in one form or another," said Nuñez.
President Sister Mary Persico, IHM, Ed.D spoke after Nuñez, and expressed her gratitude that the ceremony was able to occur in its full capacity once again after the difficulties of the pandemic last year.
Persico also referenced the field of flags before her in front of the Veterans Resource Center. Each of the flags represented the life of a service member that died after the attacks of 9/11, and Persico called each one a precious life.
"We honor them for their heroism," said Persico.
Then Persico spoke about the makings of heroes. She said that none of the service members that had died probably thought of themselves as heroes.
"They just did what they believed in," said Persico.
Likewise, Persico said that many Marywood students are heroes because they have the courage to speak out about the things they believe in.
Since the day of the ceremony coincided with the university's Advocacy and Social Justice Day, she cited the students participating in the day's presentations on climate change, sexual violence, and other topics as examples of such heroism. Then she urged the rest of the community to follow suit.
"Every one of us is called to be a hero," said Persico.
Persico concluded by encouraging the community to remember those represented by the flags and to pray for their families.
Nuñez ended the ceremony by honoring those that had fallen and referencing a binder placed near the flags. Inside the binder, Nuñez said the community could find the names of each service member represented by the flags, and he encouraged them to take a look for themselves.
The ceremony concluded with the playing of taps by two students from Marywood's music department, Isiah Ortiz and Zachary Houston.
Contact the writer: [email protected]
About the Contributors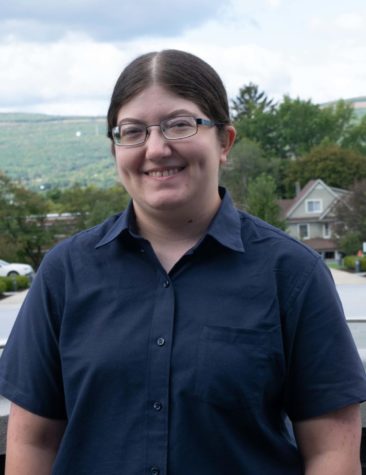 Elizabeth Deroba, Staff Writer
Elizabeth is a senior Multimedia Communication major and a staff writer/photographer for The Wood Word. She is also the director for TVM News and the treasurer...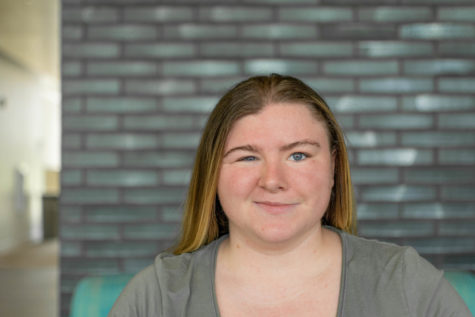 Caitlin Ryerson, Photography Editor
Caitlin Ryerson is a Senior Photography major with a minor in Art history and serves as the Photography Editor for the Wood Word. She also serves as the...