Group Spotlight: Food Recovery Network
There is an organization on campus that truly believes in the proverb " Waste not, want not."
The Marywood chapter of The Food Recovery Network was established in the Spring of 2017 by the Maxis Gillet scholars with help from staff members in Dining Services.
According to its website, The Food Recovery Network was created to fight food waste and feed people. The national organization was established in 2011, when four students at the University of Maryland noticed good food going to waste.
The Marywood chapter's main volunteer opportunities are weekly pickups on Mondays, Wednesdays and Fridays.
"Student leaders log poundage and report it to the National Food Recovery Network organization," said Amy Fotta, Campus Ministry's director of community service and social justice.
According to Paige Zona, second year nursing major and current student volunteer coordinator for The Food Recovery Network, the organization is always looking for students to volunteer. Volunteer opportunities are not restricted to club members, though a weekly commitment is preferred.
Chapter members work with Campus Ministry. Members are expected to devote one hour a week for pick up if possible. The food goes to St. Francis of Assisi Kitchen in Scranton, which is 10 minutes from campus. The Marywood Chapter of Food Recovery Network has recovered 6,500 pounds of food during 2022.
COVID-19 made volunteering with The Food Recovery Network more difficult because not many places were open, fewer people were on campus and food pickups were halted. Zona feels that COVID has prepared them for future emergencies.
"COVID taught us to be more conscious of needed resources and made it easier to obtain pre-packaged items," said Zona.
Zona said she originally felt the pressure of becoming the group's leader, but things eventually fell into place.
"I initially didn't know what I was doing when I first became in charge of The Food Recovery Network [chapter], but it was amazing to meet people there for the same reason," Zona commented.
Marywood's Food Recovery Network chapter is always looking for volunteers. Opportunities include food runs and social media coordinator. If interested, message their instagram page @frn.marywood, email them at [email protected], or email Zona at [email protected].
To learn about other volunteer opportunities, follow the campus ministry Instagram page
@marywood.camp.min.
Contact the writer: [email protected]
About the Contributor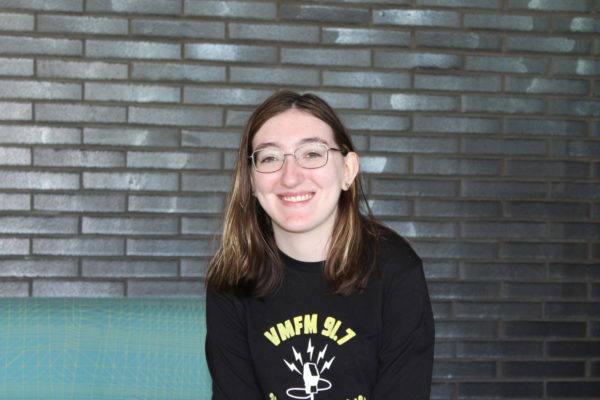 Rachel Zarubski, Opinion Editor
Rachel Zarubski is a junior English writing major. Besides the Wood Word, she is also involved with the Language and Literature Club and The Bayleaf. Outside...