Remembering Sr. Margaret Gannon, IHM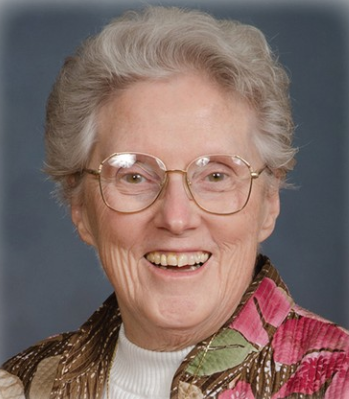 Joyful, fierce, gentle, a party planner, nonjudgemental, the Energizer Bunny, and a woman of God are just a few of the many ways people describe Sr. Margaret Gannon, IHM. In 1956, her freshman year at Marywood College, Gannon joined the Congregation of the Sisters, Servants of the Immaculate Heart of Mary (IHM). From that point on, Gannon spent her life working tirelessly to change the lives of others and she did just that up until her passing on Oct. 14, 2022.
Gannon had a deep passion for teaching. Upon her return to Marywood in 1967 after her own education, Gannon worked in the Department of Social Sciences for over four decades. Throughout that time, she taught various courses on history and social justice and served as the chair of the Social Sciences department. She also served as the Dean of the Undergraduate School for Women back before the university was coed. In her efforts to educate women, Gannon also founded Marywood's Women's Studies minor.
Gannon also cared for women on an international level and she was instrumental in the founding of the African Sisters Education Collaborative (ASEC). The nonprofit organization works to educate Catholic sisters in Africa who serve as teachers in their local communities. By providing virtual courses on teaching, the sisters can further educate the young girls in their towns who often only receive up to an eighth grade education. In addition to her incredible work with the African sisters, Gannon was also a visiting professor at Takasaki Art Centre College in Takasaki, Japan, but education was only just a portion of Gannon's life work.
Former colleague Dr. Helen Bittel, an English professor at Marywood, remembers Gannon as a fierce advocate for others.
"She committed her whole life to the most disenfranchised people and also inspired others and trusted them" explained Bittel.
There is no doubt that Gannon did life-changing work on a global scale, but she also cared for all her students individually. One former student, Amy Fotta, recalls a mission trip to Sicuani, Peru with Sr. Margaret where she suffered from a horrible tooth infection. Fotta described how Gannon journeyed tirelessly until they finally found a dentist and then took care of Fotta after treatment.
"Not only was she just amazing in all the care that she gave to the world, but she was also very much a caretaker of each person individually," said Fotta.
Whether it was striving for gender equality, diversity training, environmental justice, or simply a toothache, Gannon was filled with determination.
"She knew how to problem solve and take care of things in a way that was also very nurturing," said Fotta.
This determination has rubbed off on her students, Fotta being one of them as she is now the Director of Community Service and Social Justice in Marywood's Campus Ministry.
Gannon was a historian as well as a teacher and wrote several books on the history of the IHM sisters. With her bachelor's degrees in History and English, this was very fitting for Gannon. In addition to these degrees, Gannon also held a Master's in Arts degree in History and a Doctorate of Philosophy.
A former roommate and fellow IHM sister, Sr. Robert Mary Murphy, IHM, remembers Sr. Gannon as being very intellectually gifted.
"She was absolutely brilliant, and that is one of the things she incorporated into her spirituality, into her activism, and she was an activist," said Sr. Murphy. "In her very gentle way she would get other people to do things that she knew needed to be done."
It is clear she was a part of everyone who knew her. She lived out Catholic Social Teachings in every aspect of her life, from her professional career to her retirement, during which she said "I have other boots to put on". In her retirement, Gannon worked with refugees that settled in the Scranton area and continued her work with ASEC.
"She was relentless in her belief that there is no "other". We are one human family who all deserve to feel God's love the way she felt it," said the President of Marywood University and lifelong friend of Gannon, Sr Mary Persico, IHM, Ed.D .
It is impossible to fully capture the spirit of Gannon in only several pages. Gannon summarized her life's work in this simple sentence in a Wood Word article from 2020: "We are responsible, those of us who have more, for those who have less". Gannon's final act of selflessness came after her passing when she donated her body to science. May we all be inspired by Sr. Margaret Gannon's words and actions and may we keep her legacy alive by loving others as she did.
Contact the writer: [email protected]
About the Contributor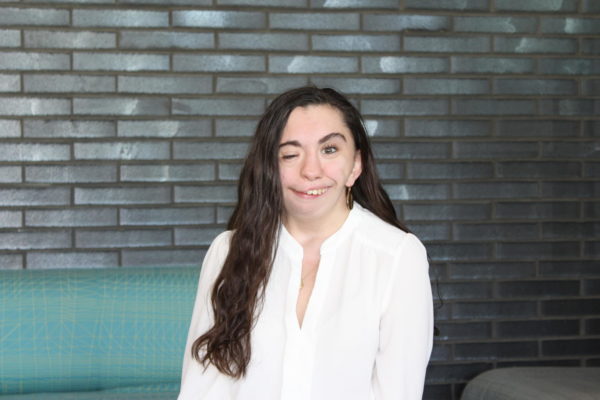 Elizabeth Adams, Managing Editor
Elizabeth Adams is a junior, Multi Communications major and the Managing Editor for The Wood Word. In addition to being an active member in the communications...