Kindness Week: Out of the Darkness Walk
Awareness and prevention of suicide are more necessary than ever. According to studies gathered by CNN, suicide has become the 11th leading cause of death overall. Fortunately, here on Marywood's campus, one student has dedicated herself to organizing an event with the goal of raising awareness of and preventing suicide.
Rebecca Zayle is a senior majoring in Psychology with a minor in Counseling who aims to enter the Psy.-D. graduate program at Marywood after completing her undergraduate degree. She is the main force behind Marywood's branch of the Out of the Darkness Walk, a walk and fundraiser hosted by the American Foundation for Suicide Prevention (AFSP). The ultimate goal of the Foundation is to completely eradicate suicide, something Zayle is immensely passionate about.
"During high school, I was a very different person than I am now. I had my own mental health struggles…I just want others to know that you can get out of that darkness and see the light," said Zayle.
Michael Strouse is a Senior Early Childhood Education major and is also Zayle's "right hand man" on the committee, helping her to organize and run the event. He says that Zayle's enthusiasm for this cause is very real and manifests in all aspects of the process.
"I've known Becca since she was a freshman, and she's always been a sweet, nice, kind person. She'd never do anything to hurt anybody and she's always willing to go out of her way to help you or another in any way possible," said Strouse.
The fundraising goal this year is $5,000, and via a tracker on the AFSP website, one can see that Marywood is halfway to its goal. The money will be going towards programs that matter according to Zayle.
"All of the money will be going right to the Foundation…and they will use it for…[financing] more walks, and [to give to] hospitals, and any other programs they might run in the future," said Zayle.
There will be many other activities on the day of the walk. According to Zayle, in addition to the walk there will be a basket raffle, giveaways, and a live band.
Zayle also maintains an Instagram account for the walk, which includes info about the event, inspiring messages, and the reasons why other members of the committee walk to end suicide. Even just interacting with the account, or simply showing up, she says, is helping in one's own way.
"Not everybody walks. You can just be there and talk with people…we have a lot of giveaways, like beads [to wear]," said Zayle.
Marywood's Out of the Darkness walk will happen on Sunday, April 23. The walk will begin at 10:00 AM in the Art Field behind the Learning Commons, and one can register or donate at the AFSP website linked above.
No matter how one participates, Zayle simply hopes that the event does what it is supposed to do: raise awareness of the awful epidemic of suicide. She hopes to continue to lead the program even as a graduate student because of how much she believes in this cause and this event.
"[This is] something very near and dear to my heart. Mental health is a very big thing in this world, and I know that a lot of people struggle. It's okay not to be okay, and walking for this good cause will hopefully make you feel better," said Zayle.
Contact the Writer: [email protected]
About the Contributor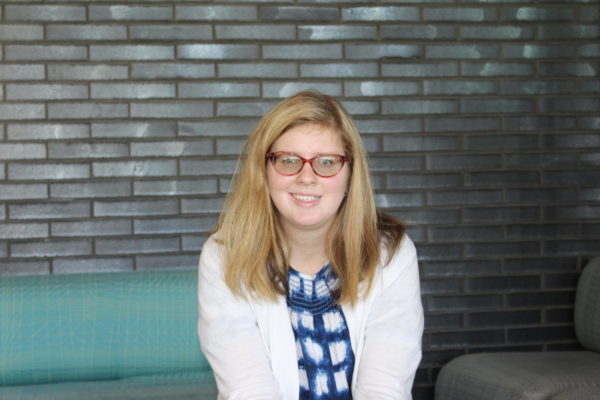 Brianna Kohut, Staff Writer
Brianna is a junior studying Film and TV Production in the Multimedia Communication Department. She is also a member of the RPG club and a DJ for 91.7...