New Club on the Block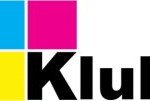 By Ashley Proietto
Staff Writer
Attention, graphic design majors: there is a new club on the block here at Marywood University, called the CMYKlub. It provides windows of opportunity to have your talent recognized. By participating in the CMYKlub, you can gain valuable experience by doing freelance work.
For example, at each meeting, the club's president, Christian Baloga, passes out a printed email listing small businesses that need jobs completed; some may include a small stipend.
The 2008-09 Yellow Pages Association (YPA) sent an email announcing it is hosting an advertising challenge for students; the winners and their faculty sponsors will share in nearly $10,000 in total prize awards. Winners will have their work displayed on the YPA Academic web site and honored at the YPA Annual Convention.
Lately, CYMKlub meetings have focused on the huge issue of printers and computers not working properly for graphic design students. The club sent out a petition and wrote a letter to the Chair of the Art Department, seeking immediate attention on the equipment provided. So far, the notice has been successful as new Macs are in Room 136 at the Shields Center; however, the students still want more help. We were not able to reach the chair for comment.
Baloga and Vice-President Erica Burkit have been working hard to publicize this club and to make it more official. In two weeks, members will compete in a logo contest and the best logo will appear on club apparel.
"This is a great opportunity for graphic design students to help build their portfolios with the work I give them, and also to interact with other graphic design students," said Baloga.
The CMYKlub is also partnering with the International Club, designing their website, logo and tickets for their upcoming dinner.
The club is also starting to help out incoming freshmen in their first year as graphic designers. If they need help in any of their classes, the CMYKlub members would be happy to give critiques as upperclassmen and to lend a hand.
In future meetings, the club is trying to schedule a speaker to visit and talk about portfolio development and creating a professional resume just in time for portfolio reviews, plus, schedule a night for the members of the club to watch a movie about famous graphic designers that they admire. They are also organizing a field trip to the Offset Paperback Book Manufacturing Company in Laflin to see how prints are made and designed.
Baloga also hosted a Type Designer presentation in the Visual Arts Center Room in November. A graduate student presented her thesis for graduation on three contemporary type designers.
If you are interested, the CMYKlub meets in Room 136 at the Shields Center on Fridays at noon. Also check out the Group CMYKlub at Facebook.