'The Office' come to Scranton one last time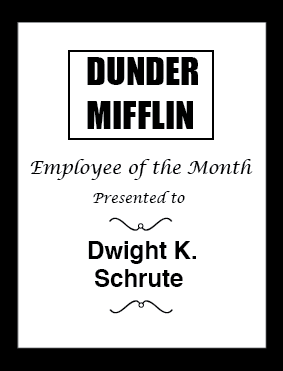 NBC announced earlier this month that its hit sitcom "The Office" will be having its official wrap party celebration here in Scranton on May 4.
The show is set in Scranton and will be wrapping up its eighth and final season on May 16. The announcement was met with excitement by local and countrywide fans alike.
"I think it's awesome that 'The Office' has made Scranton more of a household name," said Marywood junior hospitality management major Courtney Killeen. "I've been watching the show since its start so having it come to an end is sad, but being able to celebrate it here in my hometown is pretty cool."
The party will start with two events in the morning at the University of Scranton. The first of these will be a fan gathering and a continental breakfast. After that, there will be a Q & A session with the creator of the show, Greg Daniels.
The party will then move into the streets in the form of a parade and a street party throughout downtown at 2 p.m. The parade will include cast members, some of whom have been to Scranton for past events. Coming for the first time are fan favorites Jenna Fischer and John Krasinski, who play Pam and Jim, respectively.
On the day of the announcement, Fischer tweeted, "We're coming to Scranton!!!! May 4th!! Join us for the official Office Wrap Party!"
The day will end at PNC field. This will include a cast Q & A and inside looks at bloopers from the series.
Tickets are being sold individually for each event. The parade and street party are free. The breakfast fan meeting is $10, the Q & A with Daniels is $15, and the night at the field is $7. Tickets are on sale now but each event is expected to sell well as people are expected to come from all over for a chance to be a part of this once-in-a-life time event.
About the Contributor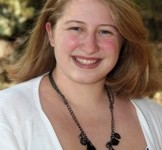 Katie Owens, Arts & Entertainment Editor
NAME: Katie Owens
YEAR: 2013
MAJOR: English; Journalism and Advertising (minors)

ABOUT: This is my second year as the Arts & Entertainment Editor...