NEPA offers lots of fall festivities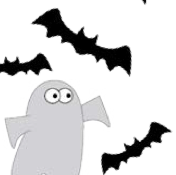 It's fall. Time to jump into piles of colorful leaves, enjoy the crisp cool weather, and eat and drink pumpkin everything. Dig out the big sweaters, play flag football, and get out and about. There's plenty to do.  
So ditch the Sheetz runs, and Netflix nights (not that there's anything wrong with them), and venture off campus to enjoy some of the fall festivities happening in northeast Pennsylvania.
1. Reaper's Revenge–This is a scary haunted hayride. About 15 minutes from Scranton. It's great for groups of people, but not for the faint of heart. For your GPS: 456 Swika Lane, Scott Township, Pa. 18431
2. Roba's Family Farm–This place has a huge maze, fun games, food and drink stands, and pumpkin picking. Around 25 minutes away, depending on traffic.
For your GPS: 230 Decker Rd, North Abington Township, Pa., 18414
3. Ritters Cider Mill–This is a smaller pumpkin farm, but with the addition of animals, homemade cider, donuts, and goodies to buy. A  half hour away!
For your GPS: 1459 Mt Cobb Rd, Jefferson Twp, Pa., 18436
4. Dracula's Forest–A haunted hayride and 'shock walk' Scary fun.  It's 20-25 minutes away!
For your GPS: 2828 Rock Road, Clarks Summit, Pa., 18411
For those who aren't as comfortable venturing off campus, the Immac Aslyum II, a haunted hall walk-through, will be hosted on Marywood's South Campus this year in the old State School for the Deaf building. Brought to you by third year Resident Assistant, Brielle Mayle, this haunted house will be hosted on Oct. 30, from 9 p.m.-midnight.
Cost is $3 per person, or $5 for 2 tours (yes, there are two different tours this year), and all proceeds benefit a Marywood fund for students, faculty, and staff.
"I've been working on this project since June 2013 in order to have another successful program like last year's Immac asylum," said senior Brielle Mayle, communication arts major.
"It is my senior year. I wanted to go big and push the boundaries and see if South Campus was a possibility and I got the approval."
For those who aren't into Halloween activities, here are some other things to check out around town.
1. Everhart Museum–Don't think boring museum. This place has art, sculptures, along with dinosaur bones and interesting historical articles.
For your GPS: 1901 Mulberry Street, Scranton, Pa., 18510
2. Laser Tag–Not only does this place have a full section for the most epic battle of laser tag, but it also has a rock climbing wall and arcade.   
For your GPS: 853 Enterprise Street, Dickson City, Pa., 18519 
3. Regal Cinema, Cinemark, and the Circle Drive-In– These three places will hook you up with the latest movies. Google each to find out what's playing, and what the times are.
Share your photos of all your fun, fall adventures with us. Post them on The Wood Word on Facebook, or hashtag #MarywoodFun on twitter. https://www.facebook.com/muwoodword