"Crimes of the Heart" captivates audiences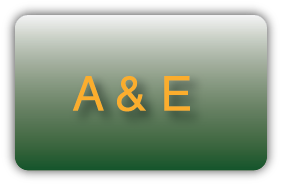 Hardships are a part of life, and when the grandfather of three troubled sisters falls ill, the sisters are brought together in an unfortunate yet funny situation that leads them to confide in each other and deal with their own troubles.
The Marywood Players performed "Crimes of the Heart" Nov. 1-3 at the Sette LaVerghetta Center for Performing Arts. The play, which was set in 1974 in Hazlehurst, Mississippi, focused around hardship, humor, love, and family.
Gina Solebello (Meg), Miranda Micciche (Babe) , and Jess Lochie (Lenny) were the lead actors who embodied the roles of the three complex, yet amusing sisters. Micciche, sophomore music education major, played "Babe." She said it was quite the process getting into character and that she worked with a vocal coach to help  her perfect a Mississippi dialect.
"We practiced every night except Saturday … We did a lot of work outside of the theater, such as researching the time period, as well as knowing and learning the character journals," Micciche said. "But the hard work was worth it. It was a wonderful experience."
Solebello, senior musical theater major, said that "Crimes of the Heart" was her favorite show to work on at Marywood so far.
"I absolutely loved playing my character, Meg, because she is just so much fun. It was such an awesome experience to do a play set in Mississippi in the 1970s and being able to learn the culture and dialect," said Solebello.
Micciche (Babe) played the sister who was domestically abused in the play and found strength in her sisters after she killed her husband. She said there were many more elements to each character and that all actors related to one another.
"The most interesting part of the show was that we all saw a part of ourselves in each character," said Micciche.
The Marywood Players will be performing two new shows in February, including "Wonderful Town," and "Once Upon A Mattress."