Marywood improv group performs at AFA Gallery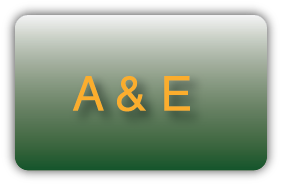 A few students from Marywood's improv group, Improv Beyond, participated in an improv comedy show on Saturday, Feb. 8, at the Artists for Art (AFA) Gallery in Scranton. Improv Beyond opened up for a headlining group that consisted of two other local groups native to Scranton, which were Here We Are In Spain and Unorganized Business.
For those not familiar with improv comedy shows, they are very much like the television show "Whose Line Is It Anyway?" The actors play a series of games, each with its own sort of structure, but every line and scenario is made up on the spot. Unlike the television show, some games the groups played were long-form improv, meaning the games were more drawn out and formed amore developed story line instead of consisting only of several quick one-liner jokes.
Improv Beyond took the stage first and warmed up the crowd with references to pop culture both new and old. They made jokes about the Power Rangers, Madonna, and a story that involved Hansel and Gretel getting kidnapped by bears, only to be saved by Steven Seagal. Improv Beyond left the crowd laughing and ready for the headlining act.
After a brief intermission, the next group took the stage with a mock press conference about the invention of a ray gun that shoots sharks; a skit about soccer players who needed "swagger"; a wrestling match at the Olympics; and a skit involving Justin Bieber throwing eggs while checking into a hotel at the Olympics in Russia.
The entire show was very interactive. Members of the crowd got to shout out during various skits to help progress and alter the way the stories were told. The final act, which seemed to be a crowd favorite, involved two members telling a story in which they had to fill in pauses with whatever the crowd wrote down on slips of paper before the show started.
Improv Beyond was founded last year and has held two shows so far. Their next show will be April 11 in the Latour Room, Nazareth Student Center.