Spring TV lineup a mix of old and new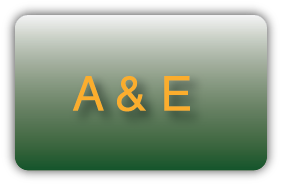 Spring is just around the corner and so are new television premieres. There's a good mix of old favorites and new shows premiering in the coming weeks. Both network and cable stations are attempting to step up their game as services like Netflix and Hulu continue to change the way people watch television.Netflix has the first big premiere of the season, as it sprung the second season of "House of Cards" on everyone at midnight this past Valentine's Day. Frank Underwood (Kevin Spacey) continues his political journey, possibly to a bigger platform, recalling where the final episode left off. The second season is poised to be an even tougher and colder one for Underwood and his wife, Claire (Robin Wright) as they continue their D.C. takeover.The beginning of a new era at NBC starts on Feb. 17 as "The Tonight Show starring Jimmy Fallon" premieres. Fallon moves across the hall, bringing "The Tonight Show" back to New York after 42 years in Burbank. Fallon has had an excellent run as the host of "Late Night." Let's hope it will continue as he moves to the 11:35 time slot."Bates Motel," the "contemporary prequel" to Alfred Hitchcock's 1960 classic "Psycho" will return to A&E for a second season after a strongly rated and reviewed first season. The mother-son relationship between Norma (Vera Farmiga) and Norman Bates (Freddie Highmore) is anticipated to grow even more complex as evidenced in the newly released trailer for season two. Filled with some new characters and new conflicts, season 2 of the A&E drama will premiere on March 3.Lindsay Lohan will be making headlines again as the star's docu-series is set to premiere. The series comes not long after Oprah interviewed Lohan after her years of making tabloid headlines. The eight episode docu-series will explore LiLo's fight to stay sober and re-launch her career, with the help of her parents, her sober coach, and of course, Oprah. The docu-series is set to premiere March 9 on OWN."How I Met Your Mother" will be exiting the CBS Monday night lineup this spring after it's final season, and CBS is hoping for another hit sitcom with "Friends with Better Lives." The show explores a group of six friends, all at different stages in their lives and all trying to figure out who really has the better life. James Van Der Beek, Kevin Connolly, and Brooklyn Decker star in this edgy sitcom premiering March 31.The seventh and final season of "Californication" premieres on Showtime April 13. The story arc of Hank Moody (David Duchovny) will come to a close in the final 12 episode season. Though fans are sad to see it leave, series creator Tom Kapinos has said his ending is "carefully planned" and that fans should be satisfied with the show's conclusion.If you're interested in taking a trip around the world, "The Amazing Race" returns to CBS on Feb. 23.Fan favorites, "Glee" and "The Mindy Project," also return this spring on FOX.NBC's reality competition hit, "The Voice" returns Feb. 24, along with TNT's revival of "Dallas."Betty White and the girls return to Cleveland on March 24 in TV Land's hit original sitcom "Hot in Cleveland" on March 24.HBO's popular "Game of Thrones" returns the same night as their award winning "Veep" on April 6.There's a plethora of good television coming to us this spring, so set your DVRs and budget your time. Whether you enjoy comedy, drama, or reality, there's plenty out there, with just a thousand or so channels to go through.
About the Contributor
Erica Nealon, Sports Editor
NAME: Erica Nealon
YEAR: 2015
MAJOR: Broadcast Journalism

ABOUT: Aloha! I'm Sports Editor for The Wood Word. I enjoy Turkey Hill Iced Tea, getting...