Marywood chorus to peform with NEPA Philharmonic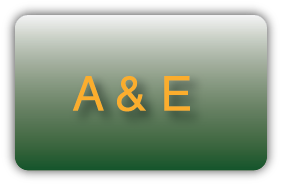 The Marywood chorus will perform with the NEPA Philharmonic and Collaborative Choir on April 25 at 8 p.m. at the Scranton Cultural Center. This event includes combined performances by Marywood and Wilkes Universities' choirs, and the NEPA Choral Society.
According to Dr. Rick Hoffenberg, director of the campus choir and associate professor of music, theatre and dance at Marywood University, the ensemble will be performing Beethoven's 9th.
"Beethoven's 9th is a piece everybody knows, and can relate to. The audience will come away with an experience they will remember," said Hoffenberg.
For the last four years, the Marywood chorus has been invited to participate in the NEPA Philharmonic. This allows Marywood students and community members that are a part of the campus choir to experience a great privilege.
Ryan Kozich, sophomore music education major, said being part of the performance is a "once-in-a-lifetime chance" that will allow her to gain experience from professionals.
To prepare for this upcoming event, the participants have been rehearsing since early February.
Rehearsals take place at Wilkes University under the direction of Wilkes chorus director Dr. Stephen Thomas. These mixed rehearsals allow for students and community members to meet new people and to collaborate their talents with others.
"The NEPA Philharmonic is the only fully professional orchestra in the area. Marywood students will be able to share with other capable singers who they don't normally get to sing with," said Hoffenberg.
Students from Marywood and Wilkes will be able to work with professional musicians and singers to gain knowledge from them.
"I like to learn from full-time professionals who have a vast knowledge of their field," said Kozich.
According to Hoffenberger, the audience is in for a performance  that will be one to remember.
"It is a uniquely exciting experience to be a part of such a large chorus, to be able to perform such a big piece in this sort of venue," said Hoffenberg.