Zeta Omicron hosts first gallery show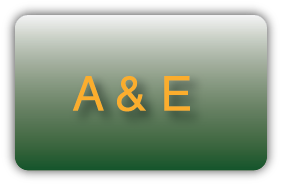 Zeta Omicron, Marywood's Art Honor Society, kicked off its first event of the semester with an exhibit featuring some of its members' best pieces.
The exhibit ran from Sept. 30 to Oct. 4 in the Maslow Gallery.
The club is relatively new to campus, having been established during the 2013-2014 academic year. Members consist of upperclassmen students from any art discipline who strive to promote art through social and service projects on campus and in the community. This exhibit was an opportunity to make the Zeta Omicron name more familiar on campus and for members to showcase their artwork.
Zeta Omicron members developed and executed the entire event. Amanda Hinkle, senior arts administration major and president of the club, said this was a great opportunity for members to learn and experience how to create an exhibit. "It's good to have that exposure," added Hinkle.
As an arts administration major herself, Hinkle said she values the exhibit because art curating is a field she could potentially pursue.
"It is really cool that we, as all different art majors, have a common passion and can gather together to reach out to campus," said Alyssa Wood, junior art therapy major and vice president of the club.
Wood exhibited a piece called "Life: Past, Present, Future." She used three different jars to represent the three phases of life, respectively. Leaves are glued down in the first jar to represent the out of season, yet unchangeable past, while a map in the second jar exemplifies the journey we are on in the present. The future jar contains a set of keys to signify the many doors that are yet to be locked and unlocked. Wood intended for this piece to be interactive so people are able to pick-up and touch the varying parts.
This piece is one of the many uniquely creative works displayed by Zeta Omicron members.
Sophomore art student Emma Pilon said, "I am always so amazed about the ability people in this program have, and I feel really fortunate to have them in my company."
Look out for future campus events hosted by Zeta Omicron such as a Halloween bake sale and homemade Christmas card sale.
For more information check out their Facebook page athttps://www.facebook.com/ZetaOmicronKappaPi.