Campus Ministry sponsors second flea market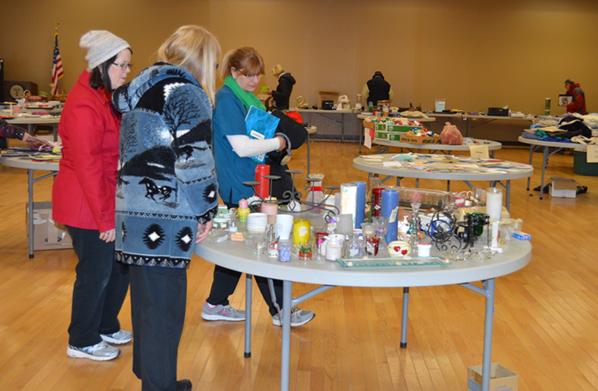 Campus Ministry sponsored its biannual flea market in the Latour Conference Room of the Nazareth Student Center on March 21. All proceeds benefit Campus Ministry Service Trips.
Campus Ministry started to collect lightly used items in January for the flea market, including everything from books, clothing, and even cameras.
"[The flea market] is a great opportunity to empty out basements or closets," said Julia Meeker, junior art therapy major and volunteer.
Meeker is helping with the flea market this semester in preparation for her upcoming service trip to Tanzania, East Africa.
Meeker thinks that buying second-hand essentials at the flea market is especially beneficial to college students on a budget.
"Usually a lot of people in the morning are lined down the stairs of Nazareth," said Sr. John Southwick, assistant director of Campus Ministry.
Sr. John also stated that maintenance workers are one of the market's biggest helpers since they set up the tables, aid in setting up the items, clean up afterwards, and bring unsold items to the Salvation Army.
Rebecca Lukasak, sophomore biotechnology major, shopped for stuffed animals. "I have a sister-in-law who is an elementary school teacher, so I'm finding some really cute things for her classroom," she said.
Besides the flea market, some other fundraisers on campus include a $15 t-shirt sale celebrating Marywood's 100 years of Service, collection of Easter Giving Baskets, and Donate a Plate.
For information about upcoming service events, visit www.marywood.edu/campmin/news-calendar.
Contact the writer: [email protected]