Comedy Night sure to leave students in stitches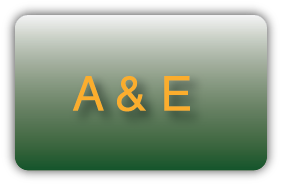 Marywood University's Student Activities Crew (SAC) will be hosting a Comedy Night in the Black Box Theatre located in the Sette LaVerghetta Center for Performing Arts, April 20 at 9 p.m. Comedy Night will be an extension of Open Mic Night, an event at Marywood that has been occurring for several years.
According to Lisa Patmos, junior peace and social justice major who serves as head coordinator of Open Mic Night, the Improv Beyond group appearance at Open Mic nights prompted the idea for Comedy Night, which will be an Open Mic Night with an emphasis on comedy. 
"The improv team has been coming, and they're really cool and fun," said Patmos. "Everyone really likes them so we thought we would expand on it."
According to the Marywood University website, Improv Beyond is the "one and only" on-campus improv group. The group meets weekly and performs at various events around campus, with one large performance at the end of each semester.
Open Mic Night Assistant Coordinator Tyler Shiner, sophomore architecture major, said the change of venue from the Fireplace Lounge in the Nazareth Student Center to the Black Box Theatre was to instill a more intimate feeling and simulate "a comedy club atmosphere." "It's more fun," he said, and many students share the sentiment.
A lover of comedy and recent transfer, Mallory Mokay, freshman math and special education major, plans to attend the performance.
"It gives students an opportunity to go out and have fun and see other people who are funny and are doing fun things," said Mokay.
Fellow student Maria Zhangi, sophomore early childhood and special education major, said she believes this type of entertainment was sorely missing from the series of events on campus at Marywood, because many other places have comedy nights in their lineup.
"I think they get a lot of attention," said Zhangi, speaking of the improv group and their performances. "They attract a lot of people… It's not like a show, it's just kind of a casual thing, and I like those. I think a comedy night would be good."
Contact the writer: [email protected]