Marywood Senior Art Exhibit Underway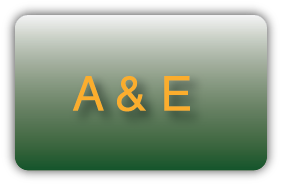 Senior art students at Marywood are preparing for the Senior Art Exhibit that will run from March 28 through April 26 in the Mahady Gallery.
This year's exhibit will feature the work of 45 undergraduate students graduating in art, fine art, art education, art therapy, graphic design, illustration, and painting.
All seniors participating in the show are required to put one piece of art work in the Mahady Gallery. Additional art work will be showcased throughout the art department, in both the Shields Center for Visual Arts, and the Insalaco Center for Studio Art. Different sections in each building will be dedicated to specific genres of art.
For example, graphic design works will be showcased in the hallway between the architecture building and the Mahady Gallery (where the graphic design offices are).
Prior to the gallery opening, students work closely with Sandy Povse, gallery director, and their department directors to help determine which pieces to submit to the show.
"[Povse] meets with each cohort and tells them the requirements for hanging, sizing, dimensions, and everything else," said Sue Jenkins, clinical assistant professor of art.
Ashley Kujat, senior graphic design major, has decided to place a screen print she created titled "Danger" as her major piece for the Mahady Gallery. Kujat is still deciding on 3 additional pieces to submit for the show– which she thinks will likely be screen prints too.
"I'm a graphic design student, but I'm submitting a lot of screen printing stuff. Posters are my main thing," said Kujat.
Jenkins said the show is fun for faculty to see all the work students have made.
The exhibit's reception is March 28 from 2 p.m. to 4 p.m. There will be refreshments and live music.
For more information on the Marywood art department go to https://wherecreativityworks.wordpress.com/, and for more on Ashley Kujat's art, check out: ashleykujat.com
Contact the writer: [email protected]