Step One: Admitting your 'girl crush'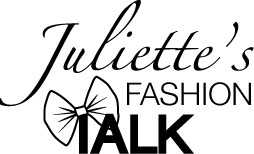 If you type "girl crush definition" into the Google search bar, the definition says a girl crush is an intense and typically non-sexual liking or admiration felt by one woman or girl for another.
As an extra precaution, the search engine also includes an example of how to use the phrase in a sentence, "Cheryl admitted RiRi was her girl crush."
As for me, my girl crush is currently a newer face to hit the celebrity circuit, Amal Clooney e.g. the most envied woman in America. Even though George Clooney is something of a treasure, I would still admire Amal if she were to be featured in tabloids prior to being seen as George Clooney's arm candy.
Let me explain why in a few simple points:
·     She has impeccable style. In some magical way, Amal graces each new day looking like a mix of both Audrey Hepburn and Jackie O. I could not ask for a better collaboration. If Amal and I ever got the chance to be best friends, I just know we would always hang out in her closet.
·     Her hair, or should I say the eighth wonder of the world? I mean, how does one get the perfect curl, and that glossy finish continually, day by day? Does she pray to a hair god I have not been informed of?
·     She is a great example for women around the world. Some may only know Amal as Clooney's bride, but she's a lot more than that. Amal is a high-powered lawyer who specializes in international law, criminal law, human rights, and extradition. In other words, Amal is one independent woman who doesn't need a man–unless it's George Clooney.
·     Her shoes! Amal somehow has a pair of shoes that go with just about every outfit she owns. When she's dressed down, you can find her in some of the coolest colored oxfords you ever will see.
·     Last but certainly not least, the iconic white jumpsuit Amal wore for the couple's civil wedding ceremony in Venice, Italy. The cream top trimmed in navy and the wide-leg pants were by Stella McCartney, and it was topped with a matching hat. Trust me, this look will go down in history.
There you have it, a few reasons why Amal Clooney is the RiRi to my Cheryl. They say imitation is the highest form of flattery, so don't mind my endless attempt at copying Amal's superhuman locks.
Contact the writer: [email protected]