Trends with Kens: Hit snooze and still look put together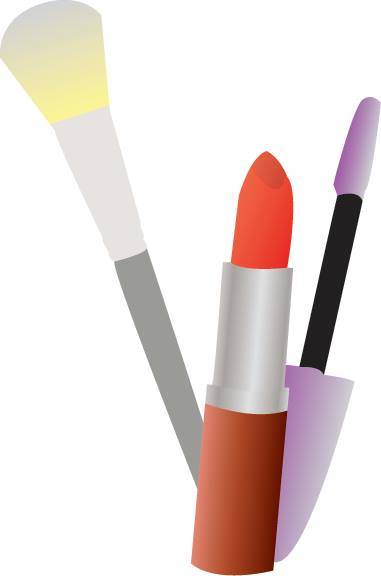 The most dreaded point of the semester has arrived.
The road to finals has begun and the workload is crippling. Group projects, essays, research papers, presentations and readings are seemingly endless and all due around the same time.
We don't sleep, we barely eat, and we have breakdowns on a weekly basis. Walking around campus, you would think that the Marywood student body is infected with a zombie virus.
Our morning beauty routines become nonexistent because we'd rather sleep than spend the extra time primping ourselves. It is, however, possible to disguise our fatigued-selves with a few quick and simple tricks. The best part? They're so easy that we can still hit snooze!
Here are a few beauty tricks to look alive during this exhausting time of year.
Goodbye bags, hello bright eyes!
Lack of sleep usually results in sagging bags and dark circles beneath your eyes. To fake your beauty rest, dab a little bit of concealer beneath your eyes.
Then, use an eyelash curler to wake your eyes up. If you have an extra minute or two, apply two coats of mascara and add some white liner to the inner corners of your lower lash line for an extra bright look.
Only you will know that you only slept for two hours last night.
I recommend:
NYX Hi Definition Concealer Wand, $4.99 at ULTA
e.l.f Eyelash Curler, $1.00 at Target
Loreal Telescopic Mascara, $9.99 at ULTA
NYX Slim Eye Pencil in "White Pearl," $3.49 at ULTA
You glow, girl!
Coffee and energy drinks are our best friends – the yin to our yang.
However, the mixture of these caffeinated drinks and the cold, dry Pennsylvania air tend to dry out our skin. Drinking water will help your skin glow from the inside out, so keep a bottle nearby at all times.
Additionally, apply some moisturizer to your face (and and anywhere else that needs moisture) before you head out in the morning. It will give your skin a dewy and healthy look and eliminate any dry patches of skin. No one will ever guess that you're about two seconds away from a mental breakdown.
I recommend:
First Aid Beauty Ultra Repair Cream Intense Hydration, $12.99 (2 oz bottle) at Sephora
Look alive with a pop of color!
Lack of sleep and a poor diet drains the life out of our skin. Luckily, adding a punch of color is a breeze and makes a huge difference.
Apply some blush to your cheeks to create a pretty rose-flushed look. Add some shiny gloss to your lips for a beautiful, yet effortless and natural look. Welcome back to life.
I recommend:
ULTA Cheek Color in "Sweet Cheeks," $7.00 at ULTA
NYX Intense Butter Gloss, $5.99 at ULTA
No brush? No problem!
Brushing your hair can be a chore in itself and styling can take forever. Forget about detangling those knots and put down the heated tools. Brush your hair up into a ponytail or bun.
If it's still looking frizzy, pat your fly-aways with some hairspray and add a headband. Voila! You no longer have to be ashamed to leave your apartment.
I recommend:
TRESemme TRES Two Extra Hold Aerosol Hair Spray (11 oz), $3.99 at Target
Remember: when we look our best, we feel our best. A little confidence boost might be just what you need to get you through the last few weeks of school. Best of luck with finals, Pacers.
Contact the writer: [email protected]