BrigEats: OTOWN Craft House: A new staple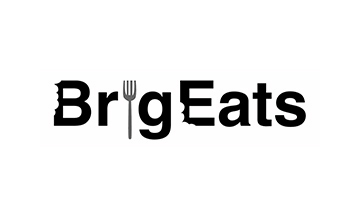 It never ceases to amaze me the variety of options people have to choose from when picking a place to eat out in NEPA. You really can do very well with avoiding chain restaurants if you know where to look.
It also seems that new restaurants are popping up all over the place, which is always a good thing as far as I am concerned. Last year, OTOWN Craft House opened up at 400 Lackawanna Ave. in Olyphant. The pub is an eclectic mix of traditional bar food and classic entrees like shrimp scampi.
The space is set up into two sections, the bar and the dining room, with only a divider in between the two. At the bar, the walls are covered in chalkboard paint and displayed the evening's draft selections and drink specials. To keep with the light hearted atmosphere, there are TVs in the corner so anyone in the restaurant can keep up with whatever sporting event they choose. I was lucky enough to watch Tom Brady's season end while enjoying my dinner on Sunday.
The food is another conversation altogether. The mere concept of the food they serve is on a pedestal all its own. Have you ever even heard of wings stuffed with mac and cheese? Because they are a reality at OTOWN. If you're not into something so heavy (but delicious), they have an array of funky appetizers like pretzels with beer cheese or bacon-wrapped bourbon sriracha shrimp.
On Sunday, I went with buffalo chicken dip, because I have a dark obsession with hot sauce and chicken. It was velvety smooth and the cheese and hot sauce created this perfect orange hue to the dip, which was accompanied by hearty tortilla chips that did not succumb to the weight of the dip–an important quality in chip integrity. In between getting drinks and appetizers, the servers bring over popcorn drizzled in a cool sriracha butter sauce that adds a kick of heat while providing a creamy sauce to compliment the saltiness from the popcorn.
I went with a lighter option for dinner, as to combat the very rich appetizers I devoured moments before. They had a grilled shrimp special which was three skewers of shrimp grilled with a lemon herb butter, served over seasoned rice with fire roasted corn. The shrimp was cooked to perfection, with a hint of citrus hitting the tastebuds with every bite. The rice was seasoned perfectly and added another layer of both texture and flavor to the dish. The corn, while encompassed in a perfect amount of butter, was a little too fire roasted for my liking, but still tasty.
Whether you're looking for a date night spot or want to watch the game with friends and get some appetizers to share, OTOWN is a great choice for college students.
Contact the writer: [email protected]
Twitter: @BrigidGraceTWW