Anne Eats: Sevda Cafe
Sevda Cafe is located a few traffic lights before entering downtown Scranton on N. Washington Avenue. The Turkish cafe has a relaxed atmosphere with a variety of salads, sandwich wraps and desserts.
My friends wished me luck for trying the unique foods from a Turkish cafe. I've never had Turkish food before and I did not know what to expect.
The atmosphere is very calm and clean with comfortable couches along the windows. The tables all have Turkish containers with sugar cubes for tea.
After I ordered, I listend to the quiet, upbeat Turkish music that was playing and heard the sounds of other customers talking among themselves. These noises provided a great atmosphere for relaxing with coffee or studying.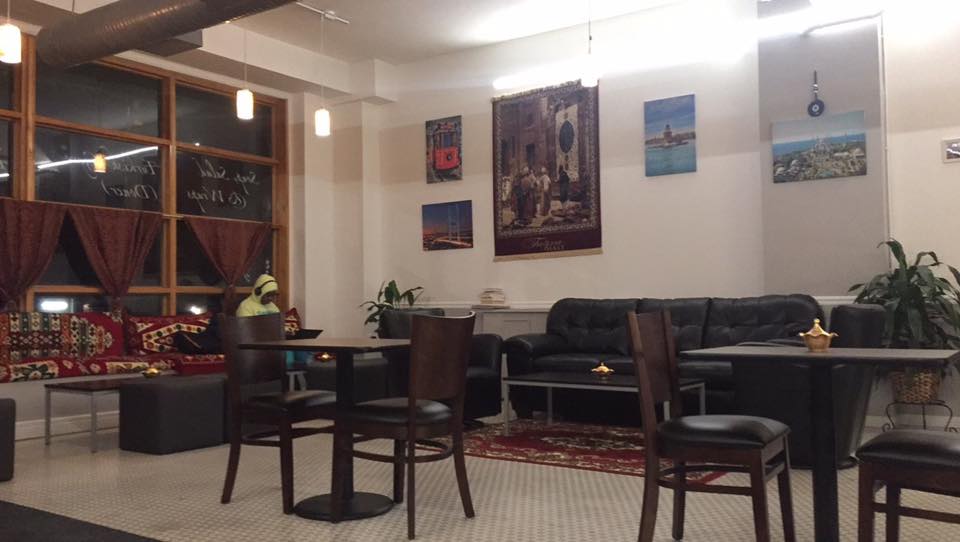 When the food arrived, I first had a delicious turkey wrap. I wasn't certain what other ingredients would be inside besides the obvious turkey. The color of the tortilla wrap was orange, so it likely was sun-dried tomato, which is not my usual kind wrap. It tasted good, but it was like a typical wrap with a lot of lettuce, some type of dressing and shredded cheese with turkey. It was filling and worth the $7 price.
Now, time for dessert.
Sevda Cafe offers a variety of Turkish pastries containing walnuts, coconuts, pistachios and more.
I ordered one pistachio roll baklava. It looked just like a classic egg roll, but had green pistachio sprinkled on top. The pistachio roll's consistency tasted like a rolled up sugar cookie with warm, clear frosting on the exterior. With little expectations and no prior experience of eating these types of rolls, the baklava amazed me. I wanted more. After eating, I learned that the clear frosting is a sugary syrup. I understand now that the taste is the reason the rolls are offered in bundles of two or more.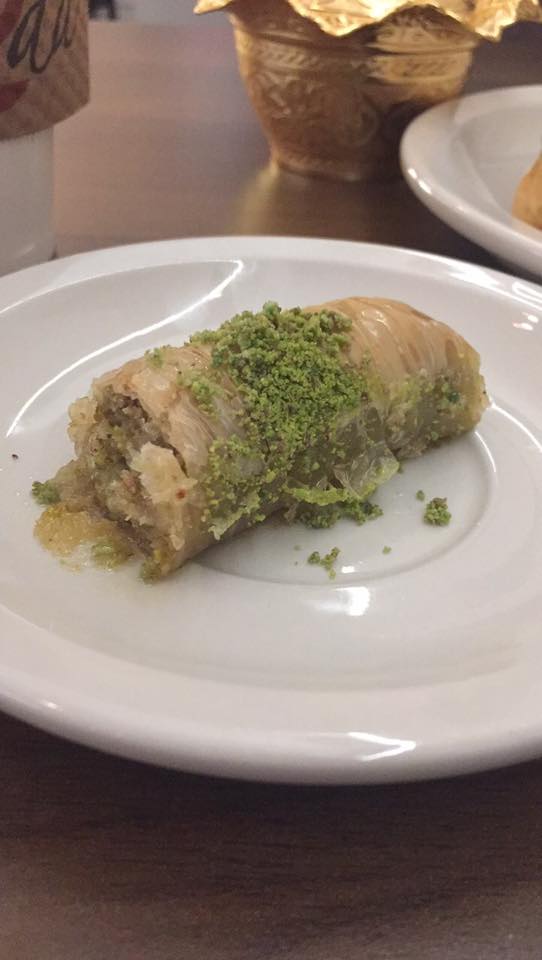 The medium chai latte I ordered tasted rich with my pistachio roll and turkey wrap. In addition to tea and coffee, Sevda Cafe offers a variety of sodas and several Turkish drinks.
The service was very welcoming, fast and polite. Others in the cafe seemed to be enjoying themselves as well. I recommend visiting this cafe for its tasty Turkish sweets, dinner wraps or coffee.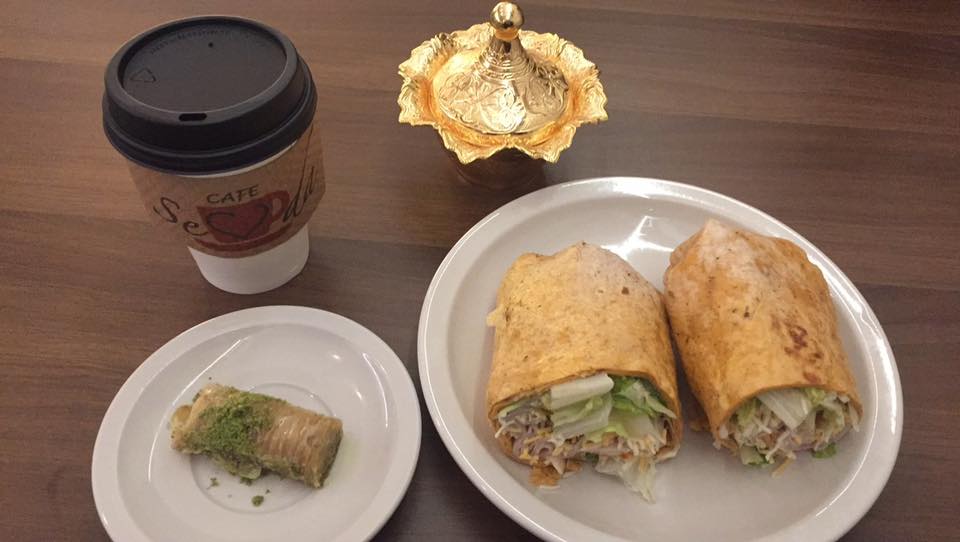 Contact the writer: [email protected]