"Rain" Storms The Cultural Center
The Scranton Cultural Center was twisting and shouting on October 6 as the music of "Rain," one of the many tributes to classic rock band The Beatles, filled the air. A music act since 1975, they had a brief run on Broadway in 2010 before returning to touring.
From a recreation of The Beatles' Ed Sullivan Show performance in 1964 to a sing-along encore of "Hey Jude," there was no shortage of tunes to get toes tapping and hands clapping. The four men portraying the iconic band also donned a variety of replica costumes, from the beige jackets The Beatles wore while performing at Shea Stadium in New York City to their iconic suits from the cover of "Abbey Road." The costumes helped to complete their looks and deepen the immersion.
The fun started right away with a reminder to not smoke anything, alluding to the drug-fueled nature of the real band's later years, and only got better from there.
Even when the occasional mishap occurred, such as Steve Landes, who played John Lennon, messing up the words to "Day Tripper,"they just laughed it off. It was clear the fun being had by the crowd was shared by the performers.
While Act 1 was filled with many early hits and a show stopping closer of "While My Guitar Gently Weeps," Act 2 was something really special. Its two halves were dedicated to two of their arguably best albums: "Sgt. Pepper's Lonely Hearts Club Band" and "Abbey Road." As such, they had an incredibly high standard to meet and did so spectacularly. "A Day in the Life" and their rendition of the medley that makes up the second half of "Abbey Road" were highlights.
Even the downtime between songs, though rare, was fun. All four made fun of the fifth member on stage, Mark Beyer, who played strings and other instruments through his keyboard, and the crowd gave him as much love as the others. Prior to singing "Yesterday", the person playing Paul McCartney, Paul Curatolo, couldn't help but throw some love the city's way and reference The Office, which helped put Scranton on the map.
With this performance, the 2021-2022 season of Broadway shows at the Scranton Cultural Center has begun.
"Rain" and its amazing cast couldn't have been a better fit to kick off this season and bring live theater back to Northeast Pennsylvania. Landes, Curatolo, Alastar McNeil as George, Douglas Cox as Ringo and Beyer provided a musical and eventful night.
Contact the Writer: [email protected]
About the Contributor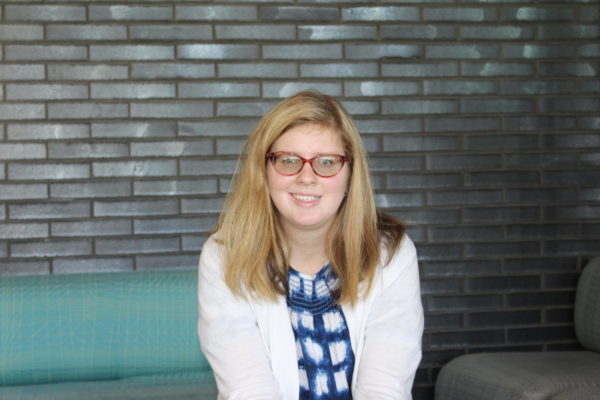 Brianna Kohut, Staff Writer
Brianna is a junior studying Film and TV Production in the Multimedia Communication Department. She is also a member of the RPG club and a DJ for 91.7...