Press Play: "Gorillaz", Twenty Years Later
Gorillaz has always been one of the most unique bands in the music scene since their debut in 2001. For one thing, it's seemingly made up of four cartoon characters: Singer and keyboardist 2D, guitarist Noodle, bassist Murdoc and drummer Russel. For another, it's extremely hard to classify them into one genre. Despite usually being listed as alternative, their sound jumps all over the board, from trip-hop to electronic to rock and even to gospel at one point. The whole thing is run behind the scenes by Damon Albarn, frontman of 90s band Blur, and Jamie Hewlett, creator of the comic book series "Tank Girl".
Their first album, "Gorillaz," came out in the spring of 2001 to positive reviews from critics. It has gone triple platinum and its tracks are continually featured in "best of the 2000s" lists, but otherwise earned no awards. A 20th anniversary vinyl collection, comprising the album, several outtakes and its sister albums "G-Sides" and "Laika Come Home," was released on December 10th. In honor of the re-release, I feel it's worth it to take a look at this album. It's one of the most eclectic albums in recent memory and helped kickstart the career of one of my favorite bands.
The first three songs, "Re Hash," "5/4" and "Tomorrow Comes Today," are all favorites of mine and set the genre roulette tone of the album perfectly. The first is a pleasant little jam with record scratches –one of my favorite effects –and it seems underwhelming at first. But then "5/4" comes bursting in, with a silly voice and roaring guitar and you realize that was just the palate cleanser before the album truly begins. Finally, "Tomorrow Comes Today" has a chill groove with harmonica and sleepy sounding vocals, sounding like something that could be made today. The only thing that stays the same throughout is Albarn as the main vocalist.
The two songs featuring Deltron 3000 band member Del the Funky Homosapien rapping are also really great. First is "Clint Eastwood" –a contender for their most well known song –which alternates between western-sounding choruses by Albarn and spooky, well delivered verses by Del. Second is "Rock the House," a throwback to quirky, sample-driven 90s hip hop that exclusively features Del and is guaranteed to get listeners grooving. Both are not only musically stellar, but also have amazing music videos.
"19-2000," the last song released as a single, is unsurprisingly also great. The song features Tina Weymouth and Chris Franz from Talking Heads on vocals and percussion, respectively. It, in a nutshell, is a great relaxation song. Its groove is slow but pulsing, and both Weymouth and Albarn sound carefree and happy in their vocals. The music video is also a visual treat.
The last song worth talking about is "Latin Simone (Que Pasa Contigo)", a foreign language piece done completely in earnest that can be a serious tear-jerker if you know Spanish or have a translation on hand. Sung in Spanish by Ibrahim Ferrer, it's a plea to someone who is isolated, perhaps going through depression, to take the help he is offering to feel better. Ferrer's vocals are passionate and strained, and the rumba-style instrumentation never once feels stereotypical as it features muted trumpets and somber piano. It perfectly sets up the last four songs –all involving feeling alone –but also more than stands on its own merits.
The album doesn't really stick to one tone or style. Every song is of varying degrees of "great," but it doesn't really have a unified theme like a lot of great albums, including future creations by Gorillaz. But that doesn't stop it from absolutely ruling at being what it is: an eclectic, mostly electronic introduction to one of the most unique acts in the world today.
Contact the Writer: [email protected]
About the Contributor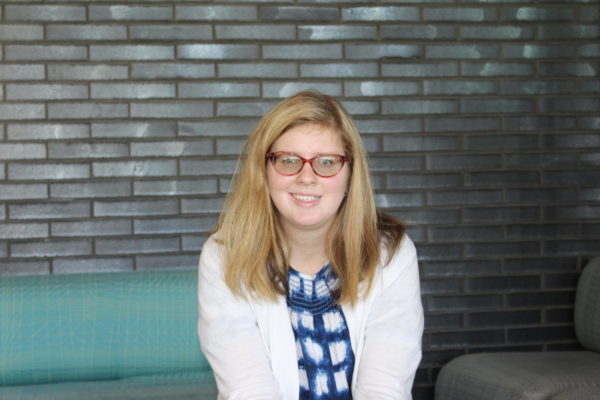 Brianna Kohut, Staff Writer
Brianna is a junior studying Film and TV Production in the Multimedia Communication Department. She is also a member of the RPG club and a DJ for 91.7...