"Dancing at Lughnasa" gives an intimate perspective on change
The story of an Irish family coping with a changing world around them is the theme of the 2022 fall semester play on stage this weekend.
"Dancing at Lughnasa," written in 1990 by Brien Friel, is set in Ireland during 1936 and tells of the Mundy sisters and their brother. Angela Klawitter, Leanne Onofrio, Danielle Dunmire, Emily Rowe and Mikaela Clark play the sisters while Kaeleb Jones portrays their brother Jack. The story is told through the memory of one of the sisters' son, Michael, played by De'Andre Bridges.
"There's a lot of challenges and a lot of difficulties that they are dealing with, and yet they still dance," said Dr. Timothy Pyles, Marywood's theater program director. "They still dance and, still try to find joy. So I hope that that is something that the audience is inspired by."
Pyles also said he chose this play because of its diversity in roles, the opportunity for actors to work in dialect and the local community's heritage.
"Scranton is a community with a lot of Irish heritage. So I think that it's a story that has some resonance here specifically in Scranton," said Pyles.
The ensemble cast all speak in an accent. Mario Paoli, who plays on-again,off-again love interest Gerry Evans, speaks in a Welsh accent.
"I came in having practiced Irish during the summer and being told at callbacks, if you get this part, you do realize you have to do Welsh. And that, that was a time," said Paoli.
The other actors also worked on perfecting their accents.
"It's been an ongoing process. I still try to kind of perfect it every time I rehearse," said Onofrio.
"The key to learning anything is just consistency in repetition, I found, so that's definitely been an integral part of the process, just doing it and doing it, and doing it and doing it some more," Klawitter explained.
Adding to Pyles' hopes of touching the audience, the seats for viewing the play will be on the same stage as the actors as opposed to in the auditorium seats.
"It will give this play much more of a sort of intimate feeling and a sort of, you know, just a much more personal experience," said Pyles.
The showtimes are Sept. 30 at 7:30 p.m., Oct. 1 at 2:00 p.m. and 7:30 p.m. and Oct. 2 at 2 p.m. in the Sette LaVerghetta Center for the Performing Arts.
Contact the writer:
[email protected]
About the Contributor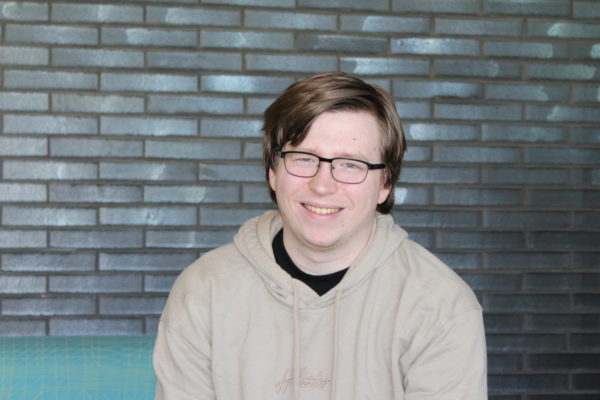 Carter Cerretani, Arts and Entertainment Editor
Carter Cerretani is a senior Multimedia major pursuing an Animation minor and is the arts and entertainment editor for The Wood Word. When he isn't studying,...