Spring Break Staycation
Spring break is one of the best experiences a college student can possibly have. However, some students don't have the funds to travel for Spring Break, but lack of money shouldn't stop them from having a memorable vacation. Students can take a "staycation, which is a vacation spent at home or nearby Staycation Definition & Meaning – Merriam-Webster." For students from Pennsylvania who want a "staycation," OnlyInYourState.com has a list of things you can do.
Number 1- Hershey
A beautiful spot to visit is https://www.hersheygardens.org/Hershey Gardens,which is most known for its never-ending tulip field. The gardens are also wheelchair accessible. If tulips aren't your thing, the gardens are also home to an atrium that houses about 600 butterflies and features tropical plants. Hershey Gardens also has educational programs for children and adults. Admission is 036;12.50 for adults, 036;11.50 for senior citizens 62 and older, and 036;9.00 for children between 3 and 12. It is located in Dauphin County Spring Activities |Things to Do in Visit Hershey & Harrisburg. There is also the iconic HersheyPark, which is themed around Hershey's candy. You can make your own chocolate at Hershey's Chocolate World attraction. The park is one hour and 39 minutes from Dunmore.
Number 2-Pocono Tree Ventures
Pocono Tree Ventures is located in Stroudsburg offers ziplining as well as obstacle courses . Children as young as 4 are welcome here. The zip racer is for people 7 and up with a minimum height requirement of 42 inches. The Truclimb attraction is climbing trees with a harness. The easiest level is 20 feet and the climb goes to a maximum of 40 feet. There is also a Kid Venture course for younger children. The park is open year round with varying hours weather permitting.
There are also things to do in Scranton if you are looking for more local destinations.
Number 3- Nay Aug Park
Nay Aug Park is a park located in Scranton that contains six different attractions: The Everhart Museum, The James B. McNulty Greenhouse, Nay Aug Gorge, David Wenzel Tree House and the Kanjorski Covered Bridge. The Everhart is the largest public museum in Pa. Everhart Museum – Nay Aug Park https://nayaugpark.org/attractions/everhart-museum/ and has sections such as natural history, science and fine arts. This museum also has books in their library about stuff covered by their museums collection for interested guests.
The McNulty Greenhouse is a lesser known portion of the park located in the southeast corner of the park at the entrance to Nay Aug Blvd.. The popular hiking area in the park, The Davis Trail, allows access to an overlook of Nay Aug Gorge, which is one of 27 National Park Service Natural Landmarks in Pennsylvania. Though it may be tempting, it is illegal and dangerous to swim in the Nay Aug Park Gorge. The tree house is a handicap accessible attraction with a view of Nay Aug Park. If you are not up to hiking, Kajorski Bridge provides a view of the gorge and rock ledges overhanging Roaring Brook.
Number 4- The MarketPlace At Steamtown
The Marketplace at Steamtown https://www.themarketplaceatsteamtown.com/ The Marketplace at Steamtown offers some low budget activities during Spring Break. There are stores for shoppers, an aquarium and it is adjacent to the Steamtown National Historic Site. The Electric City Aquarium and Reptile Den recently added a rainforest exhibit to its line up of animals. The hours are Monday-Sunday from 11 a.m. to 6 p.m.. Admission is 036;20.95 for an adult day pass, 036;16.95 for a children's day pass and 036;19.95 for a college student day pass, which is the same rate for military or first responders and senior citizens 65 and over.
Number 5- The SteamTown National Historic Site
The Steamtown National Historic Site https://www.nps.gov/stea/index.htm Steamtown National Historic Site (U.S. National Park Service) is a museum experience that demonstrates the history of steam engines. They also offer train rides. The site is open daily from 10 a.m. to 4 p.m.. The museum tours are free, and a train ride is 036;6 per ticket for anyone over age 5. The building is temporarily closed but the park remains open to guests.
Number 6- Montage Mountain
Montage Mountain and its surroundings in Scranton offer shops, ski and snowboard areas during the winter and a number of restaurants. There are events such as fireworks and concerts throughout the year.
Number 7- The Scranton Cultural Center
The Scranton Cultural Center hosts numerous plays and musicals, including recent productions of "Anastasia." and "Legally Blonde The Musical." The center is often part of the Scranton Fringe Festival during the fall.This spot is perfect for a relaxing day. Tickets vary depending on the performance as well as seating. The best option would be to look up what is playing and order tickets online.
Number 8- The Northeastern Pennsylvania Philharmonic
The Northeastern Pennsylvania Philharmonic hosts various concerts such as main stage, chamber series and family performances. Ticket prices vary based on concerts as well as venues for specific events. If you're looking for something to do, definitely give this organization a try.
Some of these places might not have a long description because sometimes what you need is a day of simplicity. Most of these places are an hour or less away from campus with the exception of Hershey Gardens and Hershey Park. Whether you are someone who prefers fine arts, getting out in nature or a history buff, you are bound to find stuff to do during your staycation.
Contact The Writer: [email protected]
About the Contributor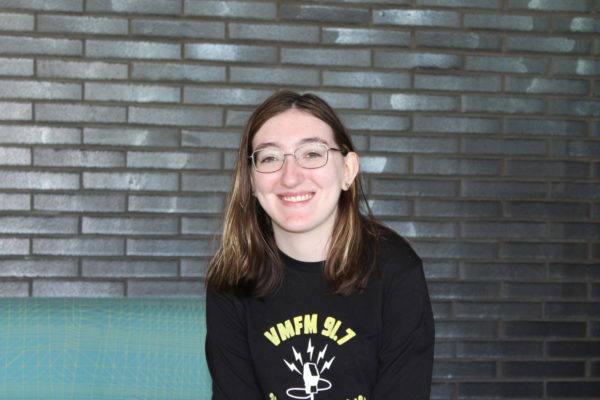 Rachel Zarubski, Opinion Editor
Rachel Zarubski is a junior English writing major. Besides the Wood Word, she is also involved with the Language and Literature Club and The Bayleaf. Outside...