Lead On 101: Dr. Mary Anne Fedrick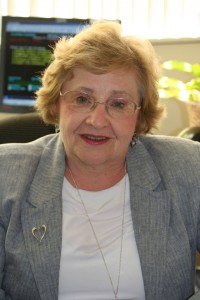 Lead On 101 is a series of questions posed to administrators and faculty by the Office of Retention and Advising. This forum offers insight and practical advice about Marywood, and managing your college career. This month features Mary Anne Fedrick, Ph.D., Dean, Reap College of Education and Human Development.
What would you like students to know –
about you?
I am a Marywood graduate and have worked at Marywood for 37 years. I love to read (mostly fiction) and enjoy walking. My office is in the McGowan building, Room 1037. I always enjoy meeting students and talking with them about their goals and dreams.
about your department or colleagues?
The Reap College of Education and Human Development is the best! We have great faculty, great students, and great programs. This College includes the Fricchione Day Care Center and the Domiano Early Childhood Center. So we have students of all ages in this college.
about Marywood?
Marywood is a good choice for students. We have a wide variety of programs which reflect our mission to "challenge students to broaden their understanding of global issues and to make decisions based on spiritual, ethical and religious values" and which  "calls up students to seek their full potential and invites all to engage in  a lifelong process of learning". I truly believe that Marywood is an institution where students will be successful and thrive.
What was the best advice you ever received when you were in college?
To take advantage of everything we learn and use it to shape the person we want to become. To never learn something in isolation but to always learn something and then integrate it into the whole. Be able to use skills and knowledge from one area to accomplish goals in another area.
If you knew then what you know now, what would you have done differently as –
a college freshman?
I think that everything we do contributes to the person we become. I never look back and say I should have done something differently because I recognize that other choices would have lead me to a different life path.
an undergraduate student?
I probably should have studied more and been a more conscientious student.
grad student?
I could have started my PhD sooner and/or gone to grad school full-time. I did two masters and a PhD as a part-time student. But it can be done and they were all good experiences.
What steps should students take to make them successful in college?
Get involved!!! Develop relationships with faculty and other students. Know what resources are here to help you. Most importantly, make being successful in college your primary goal and then invest the energy and time that's necessary to accomplish that goal.
What would you say to students have not yet been able to choose a major?
Don't panic!!! Take some time to explore (using Career Services Office and Faculty advisors) to find out what feels right and what matches your skills and talents. Your major is a foundation for the future. We all change careers and jobs and build and re-build our careers. So take the time to figure out what you are passionate about and what will give you the most flexibility for the future.
What would you suggest to students that are having trouble with academics?
Don't give up! Take advantage of the support services like tutoring or the writing center. Also, do some self-reflection to figure out what's causing the lack of success – too many distractions, not enough study time, too much work, difficult content in courses, etc. Then look for ways to overcome these obstacles.
Is there anything else you would like to say to students?
Be successful and thrive here! Enjoy your time at Marywood. Use your college years to acquire the knowledge, skills, and personal growth that you can use to shape your future.