Interparliamentary Conference Opening Remarks by President Sister Anne Munley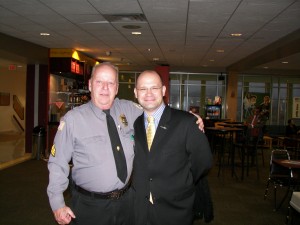 Welcome to Marywood University…we are so pleased to be able to hold this significant event on our campus.
Let me begin by thanking all of you for making this conference a priority and making sure that your voice—as well as the voices of those you represent—will be recognized and heard. I also call your attention to the atmosphere in which these sessions will take place. We are happy to provide the physical space of our campus and equally delighted to offer a philosophical framework that supports and encourages positive dialogue. Through constructive conversations, we will not only discover that which unites us, but, together, we will move to act in ways that advance the cause of human dignity.
For many of you, this is the first time you have visited the City of Scranton, perhaps this state, and certainly this campus. Marywood University is located in the Commonwealth of Pennsylvania—which seems appropri- ate, given the context of this conference—to focus on the wealth of what we share in common—to realize what unites us, rather than what divides us. Pennsylvania is also known as the "Keystone State." The word "keystone" comes from architecture and refers to the central, wedge-shaped stone in an arch, which holds all the other stones in place.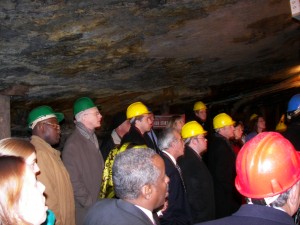 Historically, one of Pennsylvania's most honored citizens was Benjamin Franklin. This founding father of the United States and beloved denizen of Pennsylvania was also a citizen of the world. At a time when people rarely traveled more than 20 miles from where they were born, Ben Franklin made eight Atlantic crossings and visited ten countries. He was a skilled diplomat, a respected scientist and scholar, and an Enlightenment thinker. In fact, he exchanged letters and engaged in meaningful dialogue with some of the greatest minds of the eighteenth century. He was truly ahead of his time, and a worthy example for us to emulate as we strive for "justice for all" in our time—a time that demands the best of all of us.
As we look to the concerns and issues of the 21st Century, many of which will be addressed during this important gathering, let us recognize that your collective presence and participation constitute a "keystone" for the common good we seek to achieve. I congratulate you for the role you have played and will continue to play in furthering the causes of human rights and religious freedom.
Please know that both Pennsylvania and Marywood University are committed to the building up of relationships foundational to global citizenship. Here at Marywood we have a proud tradition of excellence and a vital mission to educate, empower, and challenge men and women of all backgrounds, as they "shape their lives as leaders in service to others." We recognize the significant role higher education has in developing the capacities of young people to engage with the world in constructive ways. How well we respond to the needs of our time will determine how effectively future generations will be positioned to lead.
When I became the President of Marywood University last year, I encouraged our students to become the kind of leaders this world needs by transforming their dreams to deeds—not only during their time with us, but especially as they ventured into the world beyond this campus. As global stewards, each one of us is called to do the same. It is not enough to recognize the significance and
overarching concerns of human rights issues. We must convert awareness into meaningful, substantial and positive action for the life of the world.
You come to us from countries all over the globe…each of you represents a country, steeped in tradition yet eager to move its people forward. Each has some- thing to contribute to the important conversations that will take place during the course of the next few days. Each of you has a perspective to share on behalf of the common good. For that, we celebrate you and look forward with anticipation to the life-giving policies that will be shaped in response to outcomes of this session of the Interparliamentary Conference.
As our American celebration of Thanksgiving Day approaches, may we recognize the richness that cultural diversity brings to our world. May we deepen our understanding of what it means to be a neighbor and citizen of the world. May we open our minds and hearts to one another and learn to live, not just in this moment, but beyond it—conscious that the actions we cultivate to- day will become the harvest that the children of the world will inherit.