Lead On 101: Dr. Michael Foley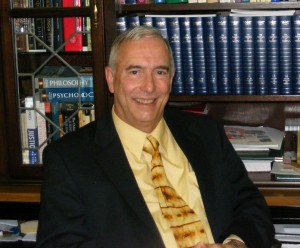 Lead On 101 is a series of questions posed to administrators and faculty by the Office of Retention and Advising. This forum offers insight and practical advice about Marywood and managing your college career. This month features Michael A. Foley, Ph.D., Interim Dean, College of Liberal Arts and Sciences.
What would you like students to know
about you?
I have a B.A. in German and Philosophy, an M.A. and Ph.D. in Philosophy, and an M.P.A. I love jazz, I play piano, bridge and tennis, although not simultaneously. My favorite non-jazz music includes Pink Floyd, Queen, Bob Dylan, the Beetles, Allison Krauss and Bluegrass. My favorite classical music includes works by Beethoven, Mozart, Liszt, Mahler & Shostakovich.
about your department or colleagues?
The College of Liberal Arts and Sciences provides the foundation for critical think– disciplines; we provide the building blocks for a liberally educated human being.
about Marywood?
Marywood, with its strong liberal arts core, provides students with an education sufficiently well- rounded to allow students to pursue a variety of career goals.
What was the best advice you ever received when you were in college?
Give your best effort; do not hesitate to seek help; try to see the big picture
If you knew then what you know now, what would you have done differently as –
a college freshman?
I would have changed my major sooner.
an undergraduate student?
I would have studied harder.
a grad student?
I would have worked more diligently to publish.
What steps should students take to make them successful in college?
They must recognize that study requires hard work and that there are no shortcuts.
What would you say to students who have not yet been able to choose a major?
Trust your gut instincts; think carefully about what would make you happy.
What advice would you give students who are having problems with academics?
Get help! If a tutor is available, go for it. Do not be afraid to ask professors questions.
Is there anything else you would like to say to students?
Know Thyself (Socrates); To Thine Own Self Be True (Shakespeare); make laughter a part of daily activities; learn to recognize and avoid tiny-minded tyrants.