Pages and Places Book Festival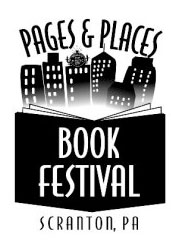 By Angel Fuller
News Editor
On Saturday October 3, 2009 the city of Scranton brought 30 writers together for one day.  The result was Pages and Places.  In recent years, Scranton has been getting a well known name.  The fesitival was just another way to get Scranton on the map.  The festival featured things such as a Greenliving Workshop, Women Noir Novelists, and a Journalism Roundtable.
All together there was nine different panels.  These panels were placed stratically aroun the city of Scranton.  The most important building was the Afa Gallery on Lackawanna Avenue.  According to Thom Welby "The Afa Gallery is sponsoring the event and everyone working on it was super excited for the event to finally take place".
There was a lot of excitement in the air as downtown Scranton became filled with not only writers, but readers.  Without the readers, the writers would not have been able to come.  Pages and Places not only consisted of writiers giving talks but it gave attendees changes to ask the writers information.  The festival had a little something for everybody and was very well worth attending.