Marywood's Library Performs Experiment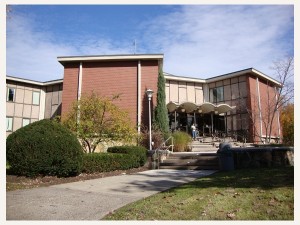 By Anthony Castellano
Staff Writer
In today's society with the unlimited use of the internet, one can grasp the entire world at its fingertips. The web is used as an engine to perform countless tasks quickly and efficiently. Of course, some of the areas in which the internet has made significant strides are communications and research.
The world wide web has certainly become the first option for any student seeking proper research and assistance with assignments, essays, etc. To cater these students' (especially university students) needs, you can find computers available for students use all over college campuses. They can be found in dorms and in the libraries as well.
This leads me to my next topic, which concerns whether students would prefer conversing with librarians via email, text/chat, or even Facebook (rather than in person). In today's world of mass communication, there are innumerable ways to contact another person or group of people in a very quick amount of time. Facebook is the phenomenon for young people today. It used as a social networking device and has millions upon millions of viewers.
All these aforementioned alternative venues of communication continue a trend that has been evident in recent years: the decline of actual face-to-face or verbal communication. Young people today are always seen texting, going on acebook, or utilizing instant messaging. It has become increasingly rare for a youth to use an actual phone call as the first option for communication.
This brings me to the subject of this article which involves an experiment done by one of our Marywood librarians, Lizah Ismail. She commented on today's society and its relation to the area of communications.
" Everyone is moving to the online part of the environment. The internet already has email and online chat for librarians. Everyone said that's what they prefer but is this what our students at Marywood prefer?"
Ms. Ismail conducted an experiment to try to gauge and better understand the students wishes and how they would want to communicate with the librarians. "We wanted to see if the younger generation preferred the online method as opposed to other methods. So what we did was mainly a ranking of methods" Ismail said.
The results for Ismail's experiment was not quite what she expected. "You could see that the Facebook chat and the email were not very high up in the rankings. But we need to do more experiments on it in the future….The plan is to do more surveys and perhaps focus groups to get a better understanding of Marywood undergraduates."