Study abroad offers plenty of opportunities for summer travel
This summer, dozens of students from Marywood University will have the chance to travel to other countries while earning class credit.
Several programs are available for students this summer to travel to Ireland, China, Korea, and possibly Spain according to David Crisci, associate director of International Affairs. These trips will be short, faculty-led programs for groups of students from different departments and programs.
To make all of these and other study abroad experiences easier to learn about, the study abroad office now has a new interactive website, www.marywood.abroadoffice.net.
Crisci stated that any study abroad opportunity is "a global and cultural experience that benefits students both professionally and personally."
Crisci added, "What's nice about faculty-led trips is that they're short trips abroad that give a student who doesn't want to do a full three-to-four months abroad a good cultural experience." These programs also allow students from Marywood to go together, which may help them feel more comfortable traveling.
Students seem to share Crisci's sentiment about the faculty-led study abroad programs. Noelle Kozak, a junior English major said, "It has always been my lifelong dream to go to England, and Marywood made it so easy and cost-efficient. I was able to fulfill my dream and see a part of the world I might not have seen otherwise and at the best time of my life. I think I might have the travel bug now."
Katy Zurinski, another junior English major, added, "Looking back at the trip now, it was definitely a case where I needed to go, I just didn't know it yet. The whole experience was life-changing. I learned about a culture that differs from our own just enough for me to learn something from it … Studying abroad gives you a chance to explore yourself as well as a new place."
There are four of these types of programs in the works for summer 2012.
The first, a trip to Ireland, has a focus on writing. The two courses available for this study abroad trip are special topics in communication arts and in English. These courses, taught by Dr. Lindsey Wotanis and Dr. Laurie McMillan, respectively, will both focus on storytelling on location in Ireland.
As both of these courses are special topics classes, any student can take them, regardless of their major, though students are encouraged to talk with the instructors before registering. The deadline to apply for this program is March 16. Students enrolled in these courses will travel to Ireland from May 22 through June 5.
Two other faculty-led trips are currently in the planning stages for the upcoming summer session; a trip to China and a trip to Spain. The program that is currently being planned for China will be geared toward education students and will be led by Dr. Joseph Polizzi and Dr. Tammy Brown.
The trip to Spain, which is also currently in the works, will be led by Dr. Joseph Cabrera. As the plans are finalized, more information will be available.
The last summer program is a trip to Korea that is available solely for graduate students studying social work. This will give these students insight into international relations as it relates to their program.
For updates on these trips and any others, students are encouraged to visit the new, interactive study abroad office website, www.marywood.abroadoffice.net. The website is now set up so that students can select any country from an international map and every available opportunity to study in that country will be listed, along with information about that country.
Changes have been made to the study abroad process in conjunction with the interactive site.
"Students can now apply for study abroad right from the website," said Crisci. This, he added, cuts down on paperwork and makes it much simpler and more efficient for students to apply to any study abroad program.
For more details on study abroad opportunities, students can visit the website or stop by the International Office, LAC 220.
About the Contributor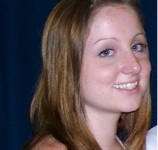 Kelly Rickert, Opinion Editor
NAME: Kelly Rickert
YEAR: 2013
MAJOR: Digital Audio Production; Business (minor)

ABOUT: I am Opinion Editor at The Wood Word. I love working with...