New pope elected from the New World: Catholics place their hope and faith in Francis
Breaking with about 2000 years of Church tradition, the College of Cardinals elected Cardinal Jorge Bergoglio of Buenos Aires as the 266th Supreme Pontiff of the Roman Catholic Church on March 13.
Bergoglio is the first pope to take the name Francis, the first pope from the Americas, the first pope from outside Europe in a millennia, and the first pope who was a member of the Jesuit order, according to The Guardian.
Many witnesses of Pope Francis' first public address noted its diversion from the norm, with the new pontiff asking the faithful for spiritual support.
"It really struck me how he asked for our prayers," said Annmarie Holler, resident assistant of the "Big House" spirituality-themed wing of Madonna Hall. "Asking for our help made everyone feel a part of the ceremony. It was really cool."
Pope Francis was born Jorge Mario Bergoglio in Buenos Aires, Argentina to a blue-collar Italian immigrant father and a stay-at-home mother. He was appointed Archbishop of his birth city in 1998, according to information acquired by Time magazine.
Bergoglio lived simply and focused his ministry on the poor, reports the Catholic News Service. As Archbishop of Buenos Aires, Bergoglio lived in an apartment rather than the Archbishop's official residence, cooked his own meals, and rode the bus.
While his simple lifestyle is seen as a positive direction for the Church, Francis maintains conservative social views in line with traditional Catholic teachings. Sources like The New York Times report that as Archbishop of Buenos Aires, Bergoglio often clashed with the government and condemned them for allowing same-sex marriage and for allowing same-sex couples to adopt.
Despite this, many are hopeful that Francis will bring about progress in other areas.
"He shows great hope for the vision of the Church for the people," said Sr. John Michele Southwick, assistant director of Campus Ministry. "His social justice stance is what the Church needs."
However, Sr. Southwick and others remain cautious as the newly appointed pope has not yet touched on major issues such as the role of women in the Church and the priest sex-abuse scandals.
http://www.guardian.co.uk/world/2013/mar/13/papal-conclave-chooses-pope-day-two-live-coverage
http://newsfeed.time.com/2013/03/13/pope-francis-what-you-need-to-know-about-the-former-cardinal-jorge-mario-bergoglio/
http://www.usccb.org/about/leadership/holy-see/francis/pope-francis-biography-graphic.cfm
http://www.nytimes.com/2013/03/14/world/europe/cardinals-elect-new-pope.html?pagewanted=all
About the Contributor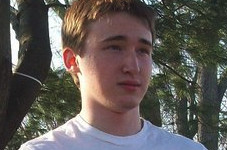 Robert Smith, Online/Multimedia Editor
NAME: Robert Smith
YEAR: 2015
MAJOR: Digital Media and Broadcast Production

ABOUT: I am currently a junior at Marywood University. My job title at...