Marywood searches for new dean of Reap college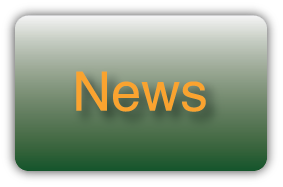 On October 1, a committee officially launched the search for a new dean of the Reap College of Education and Human Development.
Dr. Alan Levine, vice president of academic affairs, is currently serving as acting dean of the college until a new administrator is hired. According to Levine, the committee conducted a national search last year, and while the results of this search led to many possible prospects, none were deemed a good fit with Marywood's mission and core values.
"The members of the committee are looking for someone who has content expertise of a field under this college (Psychology, Counseling, Human development, Communication sciences and disorders, Special education, Graduate education, and Undergraduate education) and a person who is a good fit at Marywood, someone who will fit well with who we are," Levine said.
According to the job listing on the Marywood website, applicants must have "a doctoral degree from an accredited university within one of the discipline areas in the college, and knowledge and experience in teaching, research, and scholarship including demonstrated ability in procuring grants." The dean would also be responsible for overseeing The Domiano Early Childhood Center, Fricchione Day Care Center, Psychological Service Center, and the Speech-Language-Hearing Clinic, as they are all part of the Reap College.
Kristin Kelly, junior psychology major, said she wants a dean with a good knowledge of psychology.
"A quality that would be beneficial in a dean would be somebody who knows the psychology programs. If a student needs help with a problem, then they can go to the dean to have their problem solved," said Kelly.
Administrative experience is also preferred. According to Levine, the new dean will need to closely oversee accreditation of the various academic programs.
Some of the duties include being the image of the college and leading their students into the new frontier of their education.
Levine said the search for the new dean may be wrapped up within the year if a candidate is chosen. Candidates whose resumes meet the requirements will be brought to campus for interviews and then the committee will likely offer the position to the best candidate.